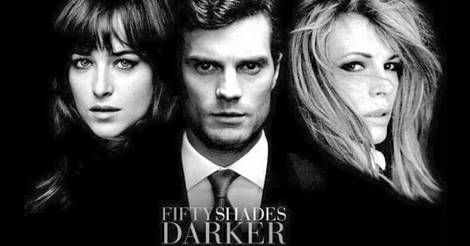 News
Extended Trailer: FIFTY SHADES DARKER
Dakota Johnson and Jamie Dornan are back as Anastasia Steele and Christian Grey in Fifty Shades Darker, the sequel adaptation that continues the Fifty Shades franchise. If you can't wait for the February 10th theater release here's a temporary treat: Universal Studios has released an extended trailer for us to analyze and obsess over.
Elevator sex! Stalker? Was that a gun shot?! And where can we get that mask?!
Want even more coverage of the Fifty Shades of Grey universe by E.L. James? Follow along here.