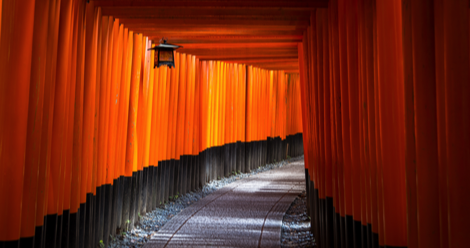 This content contains affiliate links. When you buy through these links, we may earn an affiliate commission.
Sometimes I think there exists two Japans. The one is collage of crisply colored Ukiyo-e woodblock prints, Harajuku fashion, Hello Kitty, Studio Ghibli animated films, The Karate Kid Part 2 (Ralph Macchio, not Jaden Smith), and that one, ill-conceived installment of The Fast and the Furious franchise. Unrealistic Western stereotypes of a rich and complex society that has existed for over two thousand years. A commercial product imported for American consumption and which I imagine has little to do with daily Japanese life. My idea of the other Japan comes from the pages of books and is very different from the first Japan in my imagination. This other Japan is both more subdued and substantive, defined by the stylistic simplicity of Japanese prose translated into English. There is air between the sentences and the plots unwind gently.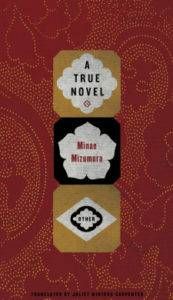 One of my favorite Japanese writers, Minae Mizumura, is a master of the slow reveal. Three of her books are currently available in English – two novels and a nonfiction book on preserving language. Translated by Juliet Winters Carpenter, A True Novel is a retelling of Wuthering Heights that came out a few years ago and generally received positive reviews. It is a nesting doll narrative, in which one narrator repeats the story as it was told to them by someone else, who in turn was relating what they were told by another, who was also repeating what they had heard, and so on – always in the first person but always one person removed from the events being described. A True Novel is the rare tribute to Emily Bronte's work, one that pays homage without being derivative.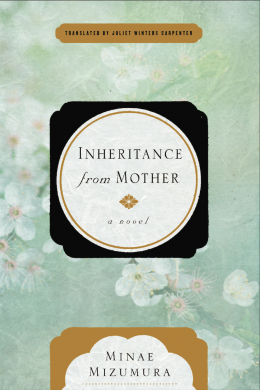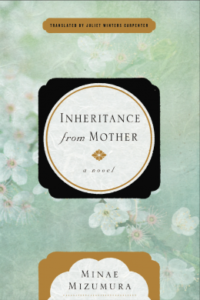 I bring up Mizumura because she has a new book coming out this May titled Inheritance From Mother. Aesthetically similar to A True Novel, it is structurally very different. The heroine, in her mid-fifties, has just lost her mother. But rather than exploring grief, Mizumura takes a different tack and focuses on the social and cultural expectations put upon aging children to care for their long-lived parents. Added to this is the idea of a second-act – life after the responsibilities of marriage and children have been met (or disregarded altogether), and what that means for women, the traditional caregivers, in particular. As more baby-boomers move into retirement Inheritance From Mother is particularly relevant and well-timed. And while I hate the category "Book Club Book," I imagine it could trigger long and important discussions.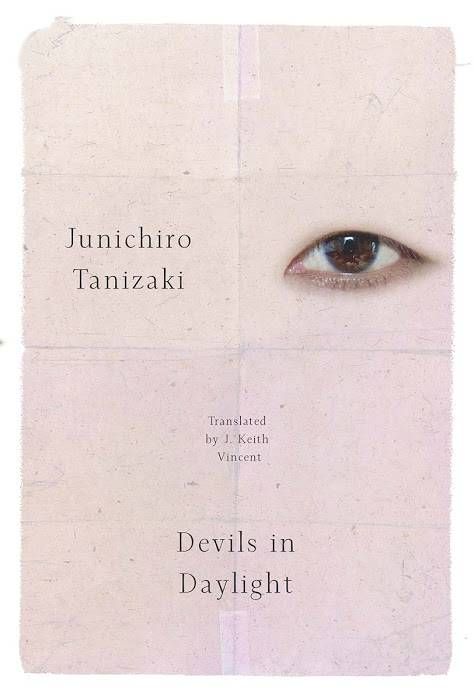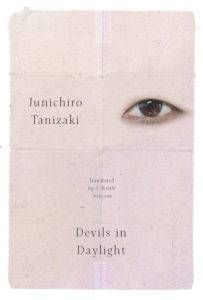 Junichiro Tanizaki (1886-1965) has a pair of novels being released in English this month – Devils In Daylight and The Maids, translated by J. Keith Vincent and Michael P. Cronin, respectively. Both are set in post-WWII Japan, but are otherwise different in every way imaginable. The narrator of Devils In Daylight is invited by an eccentric friend to witness a murder. The friend is not the murderer, or even an accomplice – he only discovered that a crime was to be committed entirely by chance. Both men choose not to inform the police, intrigued by the opportunity to play voyeurs (the description of the actual murder is disturbingly eroticized). Afterwards both men are pulled into events that could very well result in their own deaths. Tanizaki has a knack for dialogue and a cinematic eye. The book, despite being written in 1918 and overlooking the marked absence of modern technology, reads as if it were written yesterday.
The Maids is based on a much less sensational premise – an unidentified narrator describes the series of maids employed by a Japanese writer/poet and his family over many years and in multiple residences. Tanizaki relays a series of anecdotal stories about the different young women in a casual voice. The narration feels more like a conversation or a letter than a novel. It depends more on the personalities of the women than on the events of their lives – most of which are generally mundane. The novel contains autobiographical elements, Tanizaki set it in his own home, and the changing world is reminiscent of that of Downton Abbey.
Translated by Jonathan Lloyd-Davies, Hideo Yokoyama's Six Four is a hard-boiled detective novel in which cold case about a kidnapped and murdered seven-year old girl is re-opened. Yoshinobu Mikami, a former detective now heading the department's media relations, finds himself drawn back into the fourteen year old investigation that hits close to home. Yokoyama teases out the mystery over 554 pages, sending his hero on a chase for answers before Mikami even understands what questions to ask. 150 pages into Six Four and I was still waiting for the story to begin – only to realize that I was already in the thick of it.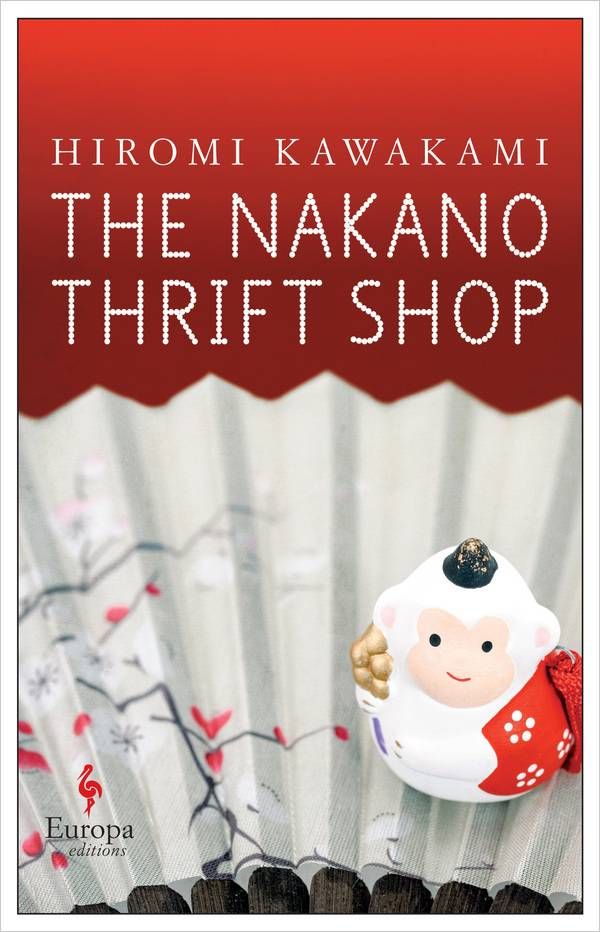 You'll have to wait a little while longer to read Hiromi Kawakami's The Nakano Thrift Shop (June, Europa Editions) – a novel about a young woman who takes a job at a thrift shop run by the womanizing Mr. Nakano and falls for her taciturn coworker. The characters are quirky and charming without the slightest hint of saccharine sweetness. The situations are amusing while remaining completely relatable. Kawakami's heroine, Hitomi, is a Japanese Amelie. The novel proceeds along at a slow, rhythmic cadence. There are no sudden jolts in the action or a climactic moment, but it also never slows to the point where you'd want to stop reading. The lightness and fluidity of the prose is a feature of Japanese novels. And one of the things that makes them so engaging.