Our Reading Lives
An Expat Reading List (From the English Shelf of a Spanish Library)
This content contains affiliate links. When you buy through these links, we may earn an affiliate commission.
I imagined my gap year would be full of traveling, making friends, and reading all the books I didn't have time for in college. When I took a job teaching English to teens in Spain, I forgot to consider 1) my Spanish reading skills and 2) the availability of English books. Not a good sign for the breadth of my expat reading list.
I found myself living in a Basque village (population 400) in northern Spain with a library full of Basque and Spanish titles. While I did have a Kindle, I was on a teaching assistant's budget. I'm also a professed cheapskate who's relied on libraries my entire life. When I visited the library in the town where I taught (population 17,000), I was thrilled to discover a modest collection of English books on their single shelf of foreign language titles.
My options thusly narrowed, I ventured into genres and titles I'd normally disregard. The results: some hits, some misses, and some impeccably well-timed reads. Without further ado, I present:
My Expat Reading List
This book had been on my TBR for ages, so I checked it out first after surveying my options. The story follows a boy on the Autism spectrum as he attempts to solve the mystery of who killed the neighbor's dog. I found the first person narrative interesting, unique, and ultimately empathic.
I love Gilbert's TED Talk about creativity, and since I was living abroad for a year myself, it seemed an appropriate book for my expat reading list. I rolled my eyes at myself as I jumped on board the cliché, but I'm glad I read it. Overall, I prefer Gilbert in 20-minute doses, but I appreciated her vulnerable storytelling and the anecdotes about the people she met in her journeys through Italy, India, and Indonesia.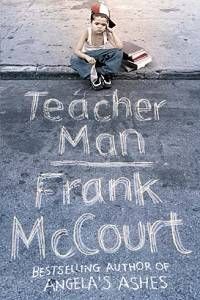 McCourt's first memoir, Angela's Ashes, was so depressing that I didn't plan to read his other books. I vaguely remembered a friend recommending this one to me ages ago, though, so I gave it a chance. I could not have read it at a better time in my life. McCourt's sly observations about his lifelong teaching career resonated with the problems and triumphs (okay, mostly problems) I'd been having with my own teenage students. By far the best book I read in 2016.
A surprisingly new title for the library's tiny collection. I'd never read a contemporary thriller, but I'd heard good things about this 2015 one, so I ventured into the genre. The story dragged in the middle, but the pace quickened near the end and made for an absorbing read.
I couldn't bear the second-hand awkwardness of the Bridget Jones's film. The book, however—written in short, clipped journal entries—captured quick, subtle laugh-out-loud moments in a way that didn't make me cringe. Bridget felt like a real, hot mess of a person. I could relate, but she also reminded me of one or two of my female British friends. I also desperately needed the escapism during my wintery, mid-gap-year doldrums.
I'd never heard of this memoir, but the witty title drew me in. Durrell is an excellent storyteller, deftly sharing the tale of his charismatic family's impromptu move from England to Corfu, Greece.
Ah, the quintessential Lost Generation expat novel—set in Spain, no less. An essential component of an expat reading list. I should've loved it. Reading about Jake and Brett's bougie, carefree lives while sitting in an hours-long economy bus ride, however, made me unsympathetic. It didn't inspire the reading energy required to understand the subtext that supposedly makes this a great literary work. By the time I was fed-up and finished with the book, however, I was admittedly also a little fed-up with my corner of Spain.
While this list contains a variety of genres, I realize it comes from a homogeneous group of white Western authors. The library's small collection had a variety of English "bests," from Alcott to Austen, Shelley to Shakespeare, but didn't offer a lot of diversity. Even the books my students read in Spanish were mostly translations of white English YA authors—John Green, Stephanie Collins, Rainbow Rowell, etc.
It makes sense that a library in a Spanish-speaking country wouldn't have English translations of notable Spanish works, but I wish I'd read some while in Spain. The most I could do in Spanish was make my way through the first three Harry Potter books. I managed this because I've read them so many times in English. The first was a grueling, slow read. By May, however, my Spanish had improved enough that I breezed through the last hundred pages of El Prisionero de Azkaban.
Now a more competent reader in Spanish, I want to round out my expat reading list. Here are a few Spanish titles I would've read while in Spain if I could've:
My Former-Expat TBR
A masterpiece of Latin American literature and a hallmark of magical realism, this book has been on my radar for years. A Spanish friend gave me a (Spanish) copy of this as a farewell gift before I left Spain. I've been reading it with the help of my English copy, the Shmoop chapter summaries, and Spanishdict.com. I'm on chapter five. (When I finish this one, I can start on this list of 99 more must-read Latin American books.)
Don Quixote by Miguel de Cervantes
The epic tale of "the man from La Mancha" is the quintessential Spanish book, and one of the first novels. I almost bought an inexpensive copy in a used bookstore in Bilbao. I chickened out, however, at the site of hundreds of pages of tiny Spanish print. Even classic English books can be hard for native speakers to understand, so I worried that Don Quixote might be the same. I'd like to tackle it anyway.
Hijos del Trueno (Children of Thunder) by Fernando Lalana and José María Almárcegui
A colleague in Spain taught this YA book to her ninth-grade Spanish class, and she said they loved it. It's about major changes to the education system and the kids who turn things on their heads. If the rambunctious 14-year-olds from my English classes liked it, I figured I would too.
This murder-mystery is set in the medieval city of Vitoria-Gasteiz, the capital of the Basque Country. My Bilbao book-club acquaintances recommended it as a readable Spanish book for non-native speakers. They also said I'd recognize spots mentioned in the book because I'd visited Vitoria-Gasteiz.
I kept up with my English language culture in Spain by reading English books. Now I hope to keep a part of Spanish language culture alive by reading in my new second tongue. Part of the fun of the expat reading list is in the TBR portion, right?