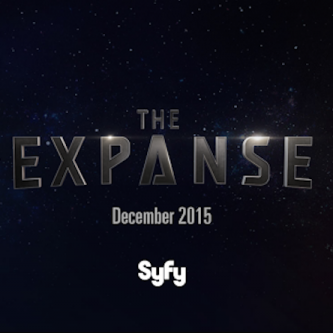 Pop Culture
Exclusive First Look at The Expanse Book-To-Screen Video!
This content contains affiliate links. When you buy through these links, we may earn an affiliate commission.
SyFy's television adaptation of James S.A. Corey's Expanse series is coming on December 14th, and we've got an exclusive first look at their book-to-screen process! Check out this rad video of cast and author interviews, and new footage from the show!
[youtube]https://www.youtube.com/watch?v=1jX72phGGmc[/youtube]
More info from SyFy:
The most ambitious series in Syfy history, The Expanse is set two hundred years in the future, after mankind has colonized the solar system. A hardened detective (Thomas Jane, Hung) and a rogue ship's captain (Steven Strait, Magic City) come together for what starts as the case of a missing young woman and evolves into a race across the solar system to expose the greatest conspiracy in human history.

Emmy® winner and Oscar nominee Shohreh Aghdashloo (House of Saddam, House of Sand and Fog) also stars as Chrisjen Avasarala, a smart and cunning politician who has risen in the ranks of Earth's governing body without once standing for election.

Rounding out the cast are Dominique Tipper (Vampire Academy), Cas Anvar (Olympus), Wes Chatham (The Hunger Games: Mockingjay) and Florence Faivre (Alpha House, The Following). Jonathan Banks (Better Call Saul, Breaking Bad), Paulo Costanzo (Royal Pains), Chad Coleman (The Walking Dead) and Jay Hernandez (Suicide Squad, Gang Related) will appear as guest stars throughout the series' first season.

Award-winning director Terry McDonough (Breaking Bad, Suits, Better Call Saul) directed the first two episodes of the series.

Academy Award-nominated screenwriting duo Mark Fergus and Hawk Ostby (Alfonso Cuaron's Children of Men, Iron Man) wrote the pilot and serve as writers as well as executive producers. Executive producer Naren Shankar (CSI, Farscape) joins Fergus and Ostby as showrunners.

The series is based on the New York Times and USA Today bestselling book series collectively known as The Expanse, written by Daniel Abraham and Ty Franck (under the pen name James S. A. Corey). Abraham and Franck are show producers.

The first book, Leviathan Wakes, was nominated for the Hugo Award for Best Novel. A tie-in edition is now available, as well as a boxed set of the first three novels in the series. Book five, Nemesis Games, was published in June, and book six, Babylon's Ashes, is scheduled for June 2016.
The Leviathan Wakes tie-in edition and boxed set of the first three books are available now as well!