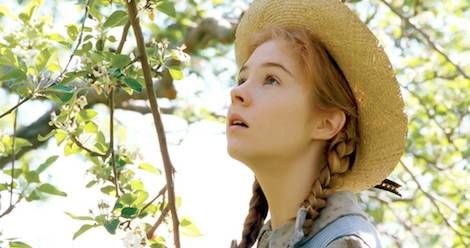 Audiobooks
Exclusive Excerpt: Rachel McAdams Reading Anne of Green Gables
This content contains affiliate links. When you buy through these links, we may earn an affiliate commission.
It's here! PBS is airing a new adaptation of Anne of Green Gables on Thursday! And Netflix is also working on a new mini-series adaptation by Moira Walley-Beckett of Breaking Bad which will air next year. In other words, there's no better time to brush up on L.M. Montgomery's beloved classic.
We're so excited to share an exclusive excerpt of True Detective's Rachel McAdams reading Anne of Green Gables, from a new audiobook version that will be released Tuesday, November 22 from Audible Studios. (Bonus: Rachel McAdams is Canadian, aww yis.) Thanksgiving travel listening, anyone?
Psst: Want even more Anne?