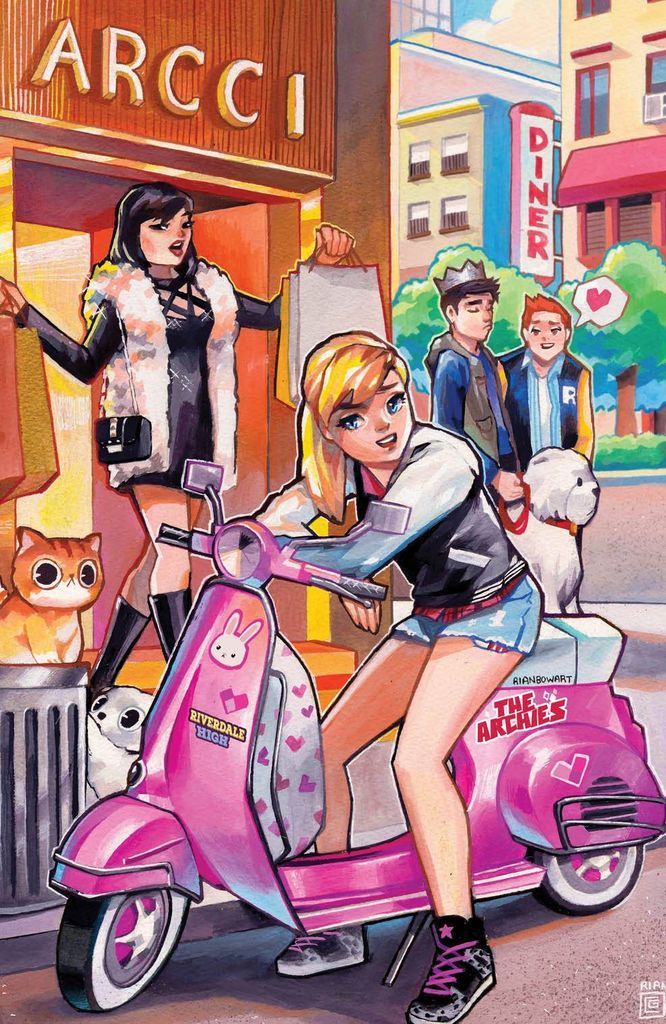 Exclusive Debut of BETTY & VERONICA Variant Covers!
You may have heard about the Betty & Veronica relaunch series, with writer and artist Adam Hughes, debuting on July 20th. If you haven't…well, you have now! You all know by now that we have many Panelteers that are huge fan of Archie and the Riverdale gang, so getting a series that focuses on the two leading ladies of the series, and leaving the men in the background, is exciting news.
We're thrilled to have the chance to debut some of Betty & Veronica #1 variant covers. Check out the amazing art below.
Tom Bancroft:
Bilquis Evely:
Tula Lotay:
Rian Gonzalas:
Andy Price:
And if you haven't yet seen Adam Hughes' cover to the #1 issue: