News
Exclusive Cover Reveal: HERESY by Melissa Lenhardt
This content contains affiliate links. When you buy through these links, we may earn an affiliate commission.
I probably don't need to explain why I jumped at the chance to show you the cover of a feminist Western coming on October 2: women in a traditionally masculine environment, resisting violent and powerful men who don't see women as actual people? Well. It sounds satisfying, is what I'm saying. Take a look at Heresy by Melissa Lendhardt, read the synopsis below, and don't forget to pre-order.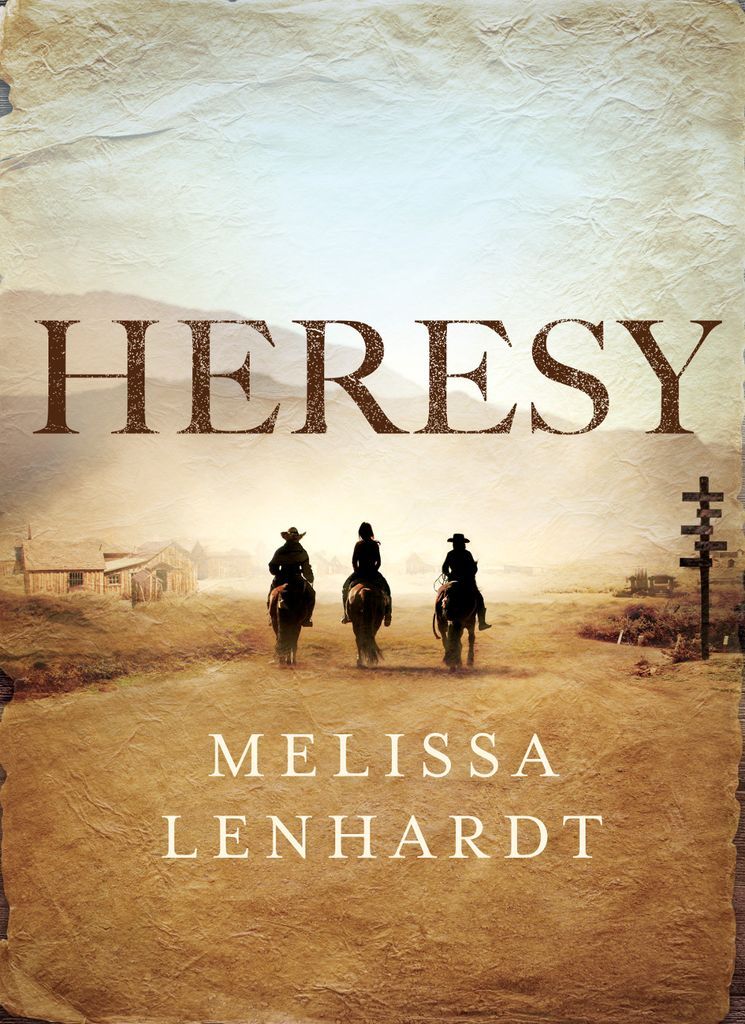 Design by Crystal Ben, Images by Shutterstock
The Parker-LaCour Gang. The first and only all-female band of outlaws in the American West. Ignored during their time. Written out of history.
Margaret Parker and Hattie LaCour never intended to turn outlaw.
After being run off their ranch by a greedy cattleman, their family is left destitute. As women alone they have few choices: marriage, lying on their backs for money, or holding a gun. For Margaret and Hattie the choice is easy. With their small makeshift family, the gang pulls off a series of heists across the West.
Though the newspapers refuse to give the female gang credit, their exploits don't go unnoticed. Pinkertons are on their trail, a rival male gang is determined to destroy them, and secrets among the group threaten to tear them apart. Now, Margaret and Hattie must find a way to protect their family, finish one last job, and avoid the hangman's noose.
For more from Melissa Lenhardt, check out:
The Sawbones Series