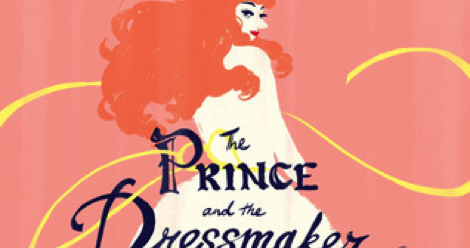 This content contains affiliate links. When you buy through these links, we may earn an affiliate commission.
I am so glad to work here at Book Riot. It allows me to present exclusive art from an exciting, colorful and adventurous graphic novel: The Prince and the Dressmaker by Jen Wang. With the madness going on in the world, I'm glad we can dive into a world where royalty and double lives dominate the narrative. A prince questions why he can't wear dresses and remain a regal, prince especially as fashions change over time. Also, we get ballgowns, sewing, and design!

Synopsis:
Paris, at the dawn of the modern age:
Prince Sebastian is looking for a bride—or rather, his parents are looking for one for him. Sebastian is too busy hiding his secret life from everyone. At night he puts on daring dresses and takes Paris by storm as the fabulous Lady Crystallia—the hottest fashion icon in the world capital of fashion!
Sebastian's secret weapon (and best friend) is the brilliant dressmaker Frances—one of only two people who know that sometimes this boy is a girl. But Frances dreams of greatness, and being someone's secret weapon means being a secret. Forever. How long can Frances live in Sebastian's closet? Jen Wang weaves an exuberantly romantic tale of identity, young love, art, and family. A fairy tale for any age, The Prince and the Dressmaker will steal your heart.
Read on for an exclusive excerpt:
Also In This Story Stream