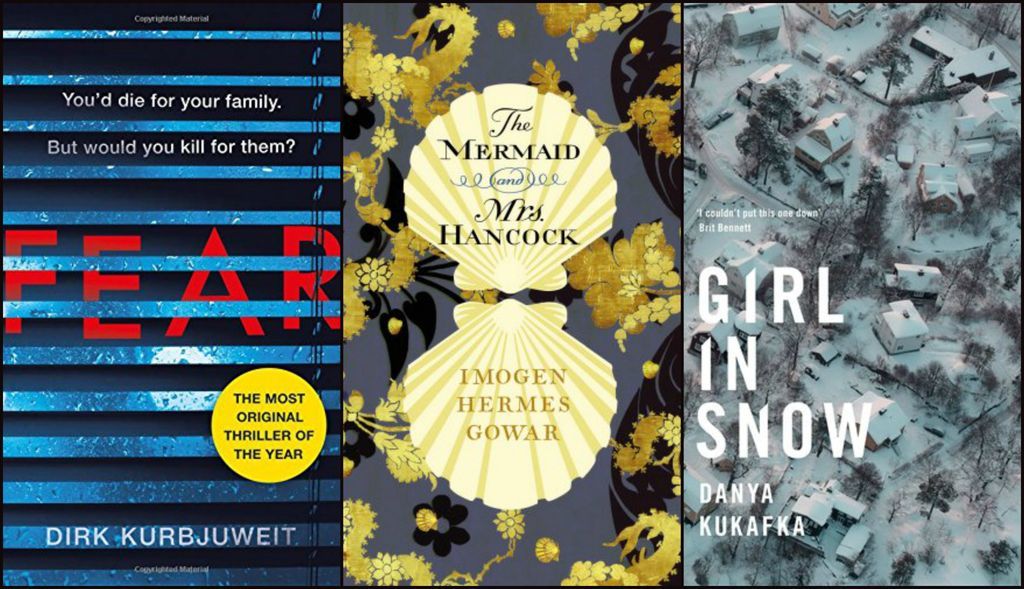 Lists
Exciting UK Books Out in January
This content contains affiliate links. When you buy through these links, we may earn an affiliate commission.
The beginning of the new year is marked with a whole lot of exciting books, both from big league writers like Louise Erdrich's fascinating feminist dystopia Future Home of the Living God or promising debuts like Emily Koch's riveting thriller If I Die Before I Wake. Here are my top picks for January:
A captivating literary mystery for fans of Twin Peaks and Mystic River. Revolving around the mysterious death of a small-town golden girl, this intricately plotted debut successfully interweaves pertinent issues like illegal immigration, mental illness and voyeurism in a riveting, intensely suspenseful plot.
The Affair meets Apple Tree Yard in this arresting thriller slash courtroom drama. A popular minister is accused of a serious sexual assault charge, unraveling his high-profile marriage and bringing long-buried secrets to light. Timely in the current debate surrounding attitudes towards women and male entitlement, this is a rich exploration of privilege, toxic masculinity and attitudes towards crimes against women.
Reading this achingly beautiful debut was so rewarding that I did not want it to end! Set in Northfield Military Psychiatric Hospital in 1947, this is an exquisitely layered character drama about a doctor and a patient. Both are haunted by their own demons and this book brings their struggles to life with stark beauty. With shades of Shutter Island without the suspense, this well-researched novel is a poignant exploration of violence, trauma and the human consequences of war.
This dark, ironic novel with shades of the hit show Ozark is about an upwardly mobile couple who move with their kids to a flat in Berlin and start getting increasingly perturbed by their creepy neighbor living in the basement. Highly original and chilling, this complex story poses a moral dilemma which makes one ponder how far would a person would go to protect their family.
Susan is a 45 years old control freak with an ideal sensible job and a carefully organized life. However, her life veers out of control after the sudden death of her mother and implausibly, the possibility of becoming a mother herself. In an attempt to regain control, she enters a messy legal battle with her lousy brother. Heartfelt and funny, this big-hearted debut will delight fans of The Rosie Project.
A spectacular debut novel set in Georgian London about mermaids and obsession, told with a dash of magic and fantasy. Fans of Essex Serpent will love this story of a merchant and a high-class prostitute who are brought together by the arrival of a mermaid in London.
This trailblazing YA novel written by secondary school teacher Khan explores the lives of British Muslims with fresh insight. The protagonist is a 15 year old Muzna Saleem, a complex and well-etched character who is trying to find her place in the world. Khan not only handles grave topics like Islamophobia and terrorism with great delicacy but also crafts a lovely, empowering story which compels readers to be curious and empathize with different viewpoints.
This critically acclaimed modern classic is expansive in its scope and range. A bold and multilayered novel which is at once Uganda's national narrative as well as a compelling tale of family and blood ties.
A stylish post-apocalyptic, coming-of-age thriller from an exciting new writer. Set in a post-apocalyptic nuclear winter, we follow 23 year old Lynn who is navigating her way through an uncertain future while also haunted by memories of her old life. Fans of The Walking Dead and The Hunger Games will love this engrossing page turner.
This steampunk novel is set around the fascinating Tower of Babel, the greatest marvel of the Silk Age. Mild-mannered headmaster Thomas Senlin has always wanted to see the Tower of Babel but while honeymooning there, he loses his new bride, Marya. Chronicling his search, the story takes him through madhouses, ballrooms and burlesque theatres in this wacky, tautly plotted epic.