I love reading retellings. They give us fresh twists to stories we already know and love. Plus they also allow us to revisit some of our favorite stories through a new perspective — and often through an entirely different genre! That's true for all kinds of retellings, whether they reimagine classics or works of mythology. Greek retellings in particular have become quite popular. Madeline Miller's Circe and The Song of Achilles are two of the most beloved Greek retellings of the past few years.
Which is why today we're going to take a dive into lesser-known — yet equally excellent — Greek retellings that you won't be able to put down! Whether you love YA, classics, contemporary fiction, fantasy, or even sci-fi (yes, you read that right), and whether you have a special place in your heart for Achilles, Orpheus, Persephone, or Lavinia, you'll certainly find a retelling you'll love on this list!
Of course, some of these stories are more loosely based on the source material than others. But they give a great spin to the themes and characters of their original myths. This creates entirely new stories that are also able to stand on their own — and each and every one of them is absolutely worth reading.
But without further ado, let's take a look at these eight excellent Greek retellings!
Greek Retellings for Your TBR
Home Fire by Kamila Shamsie
Let's kick things off with a literary and contemporary retelling of Antigone! Home Fire follows the story of Isma, who can finally follow her own path after years of taking care of her younger siblings. But she can't stop worrying about Aneeka and Parvaiz, especially since Parvaiz has disappeared in order to follow his own darker dream. Things get even more complicated when Eamonn enters Isma and Aneeka's lives. Is he a potential love interest? A chance to help Parvaiz? You'll have to read it to find out!
Never Look Back by Lilliam Rivera
Next comes a beautiful YA retelling of Orpheus and Eurydice's story. Never Look Back follows two teens named Eury and Pheus. She's new to New York, but she's deeply haunted by her past and by an evil spirit. Pheus is a golden-voiced charmer who just wants to spend a breezy summer with his friends. But his life is turned upside down when he meets Eury. Destiny has other plans for the two of them, so Eury and Pheus will have to fight tooth and nail to stay together.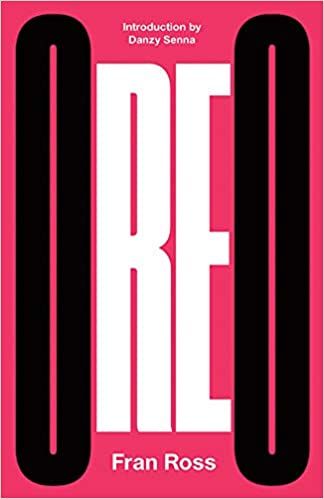 Oreo by Fran Ross
Oreo is a satirical novel loosely based on the myth of Theseus that has become a classic in its own right. The story follows the titular Oreo, the biracial daughter of a Jewish father and an African American mother. He disappeared when she was young, leaving behind a note that told her to find him. So when Oreo finally becomes an adult, she leaves her hometown and travels to New York City in hopes of doing just that. But not everything is as it seems in the city, and Oreo's quest will take labyrinthine turns.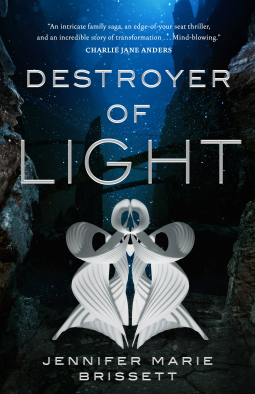 Destroyer of Light by Jennifer Marie Brissett
Remember when I said retellings can be sci-fi too? Well, Destroyer of Light reimagines the story of Persephone in space! The story is set on a planet called Eleusis. That's where our three main characters live: a violent warlord has kidnapped a young woman, and her mother is desperate to find her. Genetically modified twins are looking for the lost boy. And a woman named Cora with strange abilities is quickly rising through the ranks of Night. Their stories, as that of many others, will intersect and overlap as their destinies draw them closer and closer.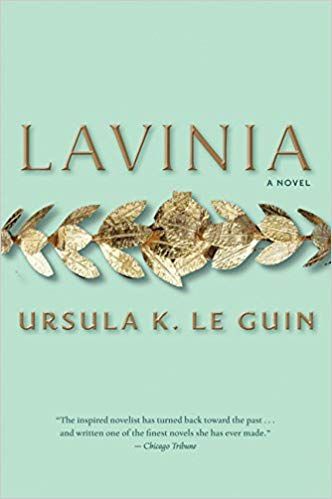 Lavinia by Ursula K. Le Guin
Ursula K. Le Guin did with The Aeneid's Lavinia what Madeline Miller did with Circe. Which is to say that Lavinia is an incredible character study from a woman who is not explored enough in her original text! This book tells the story of Lavinia's life and her greatest love. From her freer childhood to the burden of marrying for duty, through ill omens and prophecies of war and loss, Le Guin does a wonderful job of exploring Lavinia's story in a way that Virgil never did.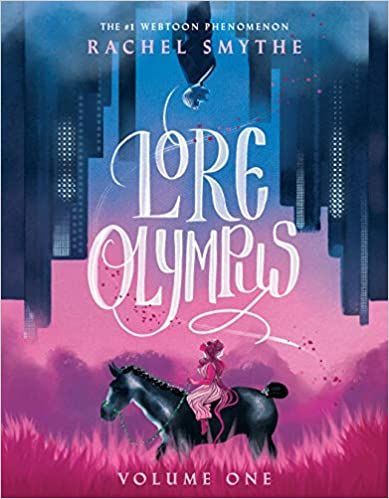 Lore Olympus by Rachel Smythe
Lore Olympus is probably the most popular retelling on this list. It's actually a graphic novel that started out as a webcomic, and it does a wonderful job of reimagining Hades and Persephone's relationship! The story begins when Hades attends one of Zeus's parties, where he sees Kore for the first time. Hades calls her more beautiful than Aphrodite, which prompts the goddess of beauty to get Kore very drunk. Her plan succeeds, and Hades ends up helping her leave the party. After that, the two keep meeting — and sparks fly as they get to know each other better.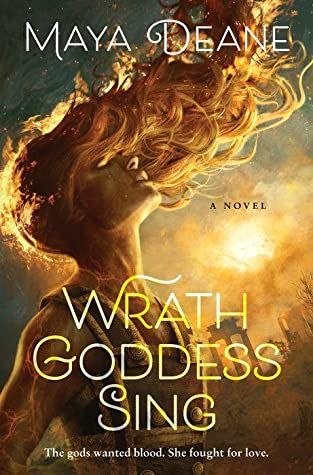 Wrath Goddess Sing by Maya Deane
The next book on this list is an incredible queer retelling of The Iliad. Wrath Goddess Sing tells the story of Achilles, who has fled home and joined the kallai, a.k.a. the transgender priestesses of Aphrodite. Her life is turned around when Odysseus tries to get her to fight as a man. She'd rather die than do it, but that's when Athena interferes and gives Achilles the body she's always longed for. With the promise of glory, power, fame, and victory, Achilles sets out to fight a bloody war, where at the center lies none other than Helen.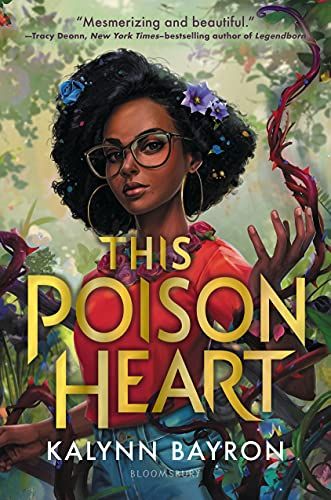 This Poison Heart by Kalynn Bayron
Last but not least, This Poison Heart is a YA fantasy that weaves Greek mythology in general to create a super unique story around Briseis — a minor character from The Iliad. The story follows a girl named Bri, who has the gift of growing plants with a single touch. She and her parents are going to a dilapidated estate for the summer, which was left to Bri by her aunt. Once there, it quickly becomes apparent that Bri's inheritance is full of secrets — some of which will be uncovered when a group of strangers arrive at her doorstep asking for the elixir of immortality.
---
Looking for more books on Greek mythology? Then check out 8 more excellent Greek retellings or these 50 must-read Greek mythology books! You can also take a dive into our Folklore/Mythology Archives for all kinds of amazing recommendations.