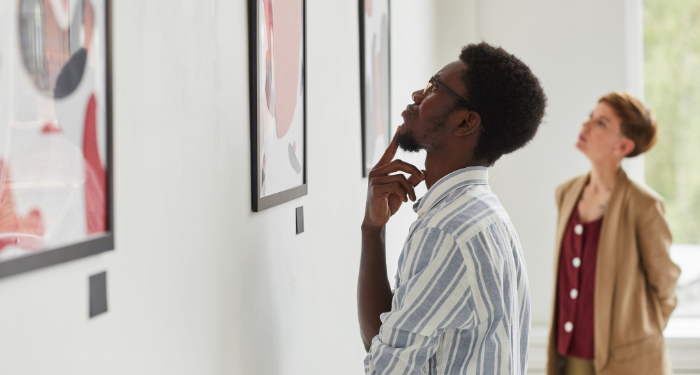 Nonfiction
State of the Art: 10 Thought-Provoking Art History Books
This content contains affiliate links. When you buy through these links, we may earn an affiliate commission.
Art history books are my favorite way to learn about history. Okay, sure there's also historical true crime. But art history touches on every other kind of history, providing the perfect backdrop for developing a framework to understand the world. You don't have to read up on art history to appreciate art, but it really helps. It's similar to reading a book. You can read Moby-Dick, for example, and take away that it's about a guy obsessively trying to kill a whale. But if you've read the Bible, Milton, Shakespeare, Homer, and a whole bunch of philosophy, you're going to catch many more allusions and make more meaning out of the text.
Similarly, there is a skill to reading art. Learning about the cultures that create certain types of art will enrich your experience. So will learning some of the general movements and periods of art history. You'll be able to catch some of those callbacks and allusions. Some people find older art baffling, because it seems straightforward and/or boring. I used to think that too, until I discovered I love to study the faces in portraits. I enjoy thinking about the symbolism and craftsmanship of artistic objects. Other times, contemporary art is challenging, because it rarely aims to represent something or someone in a straightforward way. But that's the art that's being made right now, for you! So here's your pep talk. Be curious! Don't be intimidated! Read up by choosing from some of these recently published art history books, and then see how your next visit to the museum goes. I hope you'll be seeing with new eyes.
---
For more deep dives into art history, here are 11 more of the best art history books. Art fans in general will find even more to enjoy in this list: it includes fiction, memoirs, graphic novels, and more. There's so much to learn! Because, to riff on the title of Jerry Saltz's book above, art history books are life.