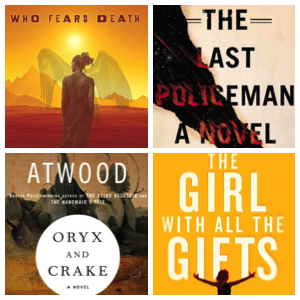 This content contains affiliate links. When you buy through these links, we may earn an affiliate commission.
Boring zombie hordes gnashing their teeth against the on-the-edge-of-their-sanity heroes, with their five o'clock shadows and baseball bats? How about lone wolf heroes looking to save the world that's now a wasteland? Don't even get me started on the team of resilient but overworked scientists looking to divert the asteroid that's making its way toward the earth?
If you enjoy the genre, but are tired of the same old thing, I've got some books I read recently that you might be interested in!
The Girl With All The Gifts by M. R. Carey, published by Orbit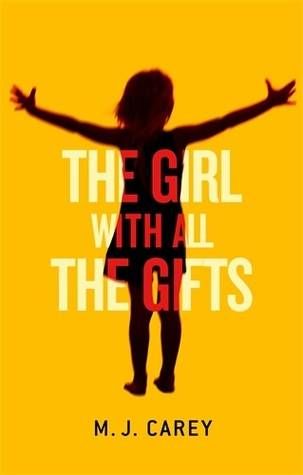 Melanie is a very gifted little girl, though why she is strapped into a wheelchair and carted around by the military, along with the rest of her classmates, she doesn't know. But she doesn't let that stop her from learning in class, and especially when the brave and kind Ms. Justineau is teaching. This is just the tip of the iceberg to one of the best books I've read this year. Carey takes the concept of the zombie apocalypse and does something not only entirely fresh, but injects the story with such massive heart and compassion that you're going to be a wreck by the end. If you think you've seen every zombie story out there, pick this one up, and fall in love with Melanie.
Who Fears Death by Nnedi Okorofar, published by DAW
Born of an Okeke mother raped by a Nuru general, Onyesonwu is born and learns her name means, "Who fears death?" Her coming of age story will not only teach her who she is and the magic she holds, but also help her stop the genocide of her people. Okorafar takes the reader to a far future, post-nuclear Africa, to a region rife with genocide and violence. Okorofar pulls no punches as Onyesonwu goes on a harrowing journey of self, while exploring themes of magic, gender and sexual inequality, and war. Winner of the 2011 World Fantasy Award for Best Novel, Who Fears Death is a book not to miss.
The Last Policeman by Ben H. Winters, published by Quirk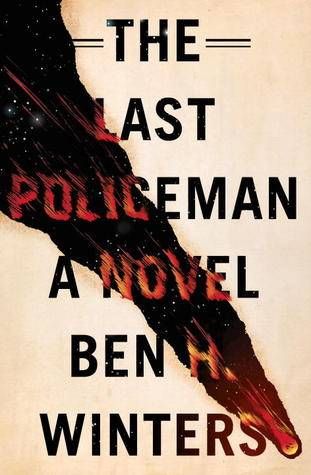 The first book in a trilogy, Hank Palace is trying to do his damn job. So what if there is an asteroid headed for Earth, ready to take them all back to the Stone Age, and there's nothing anyone can do to stop it? Someone still has to take responsibility and do their best to help, asteroid or no. Winters's Hank Palace is right up there with every classic hard-boiled detective in fiction, only he's backlit with the glow of an asteroid ready to end everything. His journey is grim with sparks of hope, human to human connection in the face of total destruction. It is a testament to humanity's utter determination and resilience in the face of annihilation, and Hank Palace's investigations will prove engaging to both murder mystery and science fiction fan alike.
Oryx and Crake by Margerat Atwood, published by Doubleday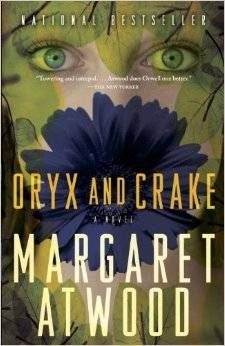 Even if she doesn't call this book science fiction, Margaret Atwood's Oryx and Crake sits firmly in the canon, as she explores an apocalypse and burgeoning society brought about by biological and genetic tampering. Jimmy, now known as Snowman, is the reader's guide through this new and strange bio-wasteland. Unsure if he is the last person alive, mourning his lost loves, Oryx and Crake, Snowman searches for answers with the help of the elusive, green-eyed Children of Crake. Atwood writes a future world devastated by actions and science that are not so far off the beaten path. A staple in the dystopic science fiction world, Oryx and Crake is a book to read if you enjoy genetic apocalypses with a literary twist.
How about you? Any apocalypses off the beaten path you've enjoyed lately?
____________________
Expand your literary horizons with New Books!, a weekly newsletter spotlighting 3-5 exciting new releases, hand-picked by our very own Liberty Hardy. Sign up now!