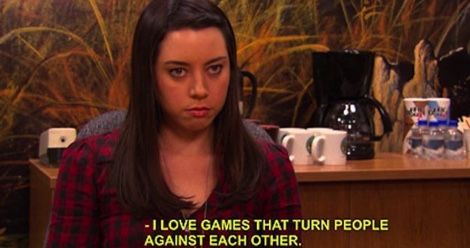 Every Shakespeare Play Summed Up in a PARKS & REC Quote: Critical Linking, July 23
Sponsored by Flatiron Books, publishers of The Family Tabor by Cherise Wolas.
---
As You Like It pic.twitter.com/ytFObq6REB

— 𝒶𝓁𝒾𝓈𝑜𝓃 𝓈𝓁𝑜𝒶𝓃 (@alisonlsloan) July 19, 2018
---
The Syracuse University Library's Department of Preservation and Conservation (SULPreservation) offers a simple, silent tutorial showing how to salvage books that have been damaged by water or other soft liquids. It all comes down to the clever use of paper towels, a fan and a book press of some sort. This video is part of a larger educational series about book repair.
---
Today at San Diego Comic-Con, the Syfy Channel hosted a panel with its cast and crew for its upcoming space horror show, Nightflyers, and it showed off the first full trailer for the series. The show, based on a novella by George R.R. Martin, teases the horrors that the crew of an interstellar spacecraft face when they embark on their mission.