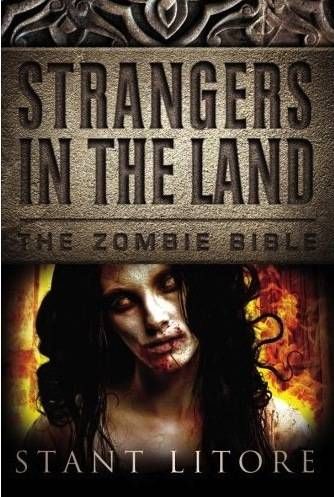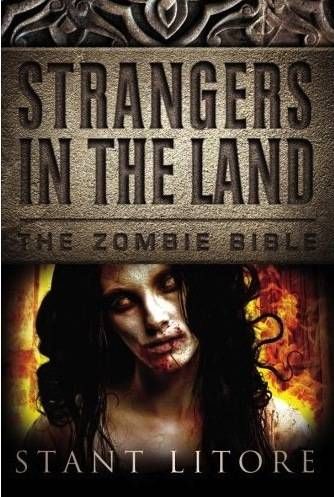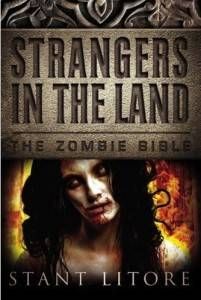 This round of the Riot Recommendation is sponsored by Strangers in the Land (The Zombie Bible) by Stant Litore.
The aging prophet Devora bolts awake in terror, gasping for air. In her dream she heard her mother's shrieks as the ravenous dead pulled her from the tent. Devora had been only a girl then, crying as she listened to her mother's screams and the tearing of her flesh.
And in the morning, when her mother rose—undead and hungering—Devora slew her.
This third volume of The Zombie Bible takes you to 1160 BC Israel as the walking corpses devour the tents and homesteads of the People. Four will stand against the dead: Devora, who sees what God sees. The slave girl Hurriya. Zadok, a legend among warriors. And the widower Barak, fighting to keep his vineyard free of this new peril. But can they stand together? For the living fear each other—fear the strangers in the land— as much as they fear the hungry dead.
_________________________
Last week, we asked for your favorite books about zombies and zombie apocalypse survival. Here's a collection of reader recommendations left in the comments and on Facebook and Twitter. This should keep your juicy brains busy for a while!
World War Z by Max Brooks
Zone One by Colson Whitehead
The Reapers Are the Angels by Alden Bell
The Gathering Dead by Stephen King
Kevin Richey's Zombie Fairy Tales series
Breathers: A Zombie's Lament by S.G. Brown
Zombies vs. Unicorns edited by Holly Black and Justine Larbaleister
The Forest of Hands and Teeth by Carrie Ryan
The Zombie Survival Guide by Max Brooks
Monster Island by David Wellington
Monster Nation by David Wellington
Monster Planet by David Wellington
Feed by Mira Grant
Warm Bodies by Isaac Marion
Patient Zero by Jonathan Maberry
I Am Legend by Richard Matheson
Day by Day Armageddon by J.L. Bourne
The Walking Dead graphic novels by Robert Kirkman
Plague of the Dead by Z.A. Recht
The Rising by Brian Keene
City of the Dead by Brian Keene
Pride and Prejudice and Zombies by Seth Grahame-Smith
28 Days Later by Alex Garland
What would you add?