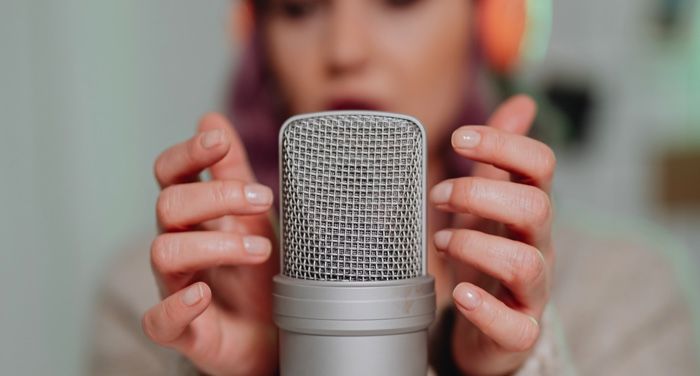 Lists
Even More Bookish ASMR Videos to Relax Your Literature-Loving Soul
This content contains affiliate links. When you buy through these links, we may earn an affiliate commission.
There are only two things that bring me calm in this hectic, anxiety-ridden world. And that's books and ASMR videos. Some people might not get it. But clearly I'm not alone, because bookish ASMR videos continue to be a hit across YouTube, with new videos coming out every day.
It's 2023, and you're online, so you've probably heard about ASMR by now. But if you've somehow missed the boat on this phenomenon, I wrote a little post back in 2020 explaining ASMR and book-related ASMR content. In short, ASMR (or autonomous sensory meridian response) is that relaxing, brain-tingly feeling you get when you hear certain calming sounds, hear whispered or soft-spoken voices, or get personal attention.
Sure, sometimes that ASMR feeling can happen naturally when you're just out in the world living your life. But then you really have no control over when it happens. ASMR videos try to create that feeling so that you can have it whenever you want. Not all ASMR videos are book-related, but lots of book-related sounds are perfect for ASMR videos. For instance, the gentle turning of pages or tapping on the cover of a book. Or the quiet sounds of someone reading to you. Or the warm ambience of a library or a bookstore.
If all of this sounds appealing to you, here are some of the more recent bookish ASMR videos to tickle your brain and help you get relaxed.
There are so many great ASMR channels out there creating bookish content every day. If you're looking for more, check out these bookish ASMR recommendations from Ashlie Swicker.