Comics Newsletter
A Far From Quiet European Vacation in the First 'Spider-Man: Far From Home' Trailer
If, somehow, you've managed to avoid all Marvel Studios production news for the past couple of years and you truly believed that the end of Avengers: Infinity War was the last we'd ever see of your Friendly Neighborhood Spider-Man, I'm going to spoil Avengers: End Game for you right now.
Pete gets better.
There's a ton going on in the first official trailer for Spider-Man: Far From Home. We get a glimpse of Pete's place in the community as New York embraces their hometown hero. We also see that everyone is still hot for Aunt May (which, believe it or not, has been a theme for decades in the Spider-Man comics: she married Doc Ock, briefly, for instance).
But in the middle of it all, Peter is still struggling to just be a kid, free of responsibilities, free to hang out and have fun with his friends, free from Nick Fury shooting his BFF in the neck with a tranquilizer dart.
As is often the case when you have great power, there's always going to be somebody to remind you you have great responsibility. Fury presses Spider-Man into service (and gives him a couple of new suits, including a snazzy stealth number), ostensibly to fight elemental monsters raging their way across Europe.
Enter Mysterio. The long-time Spidey villain is set up as a new hero in the trailer, with Jake Gyllenhaal looking suave in his "Iron Man meets Thor meets Dr. Strange" getup. Anyone who's familiar with the character, though, knows that misdirection is at the core of what Mysterio actually does. Don't be surprised if everything isn't as it seems.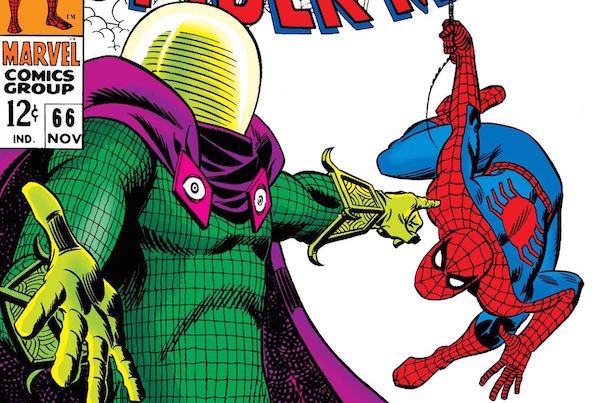 You'll see some grousing about where Far From Home fits into the Marvel timeline as people complain about the spoilery nature of the movie even existing. But don't let that detract from your enjoyment.
Spidey is back and he's bringing the awkward, funny, heartfelt heroism that made Spider-Man: Homecoming one of the best superhero movies of the past decade.
Spider-Man: Far From Home will swing into theaters on July 5.