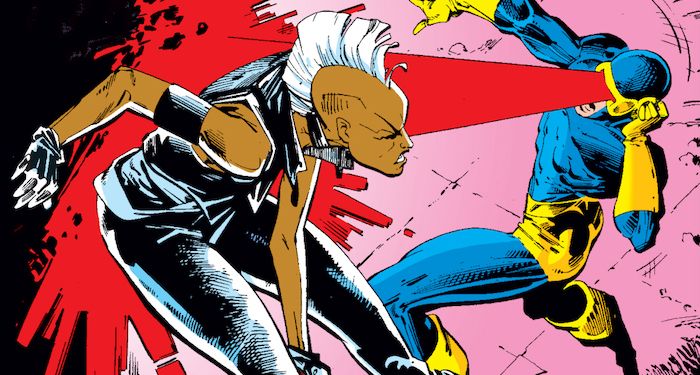 This content contains affiliate links. When you buy through these links, we may earn an affiliate commission.
Storm, AKA Ororo Munroe, has been a fixture in the X-titles since she first appeared in Giant-Size X-Men #1 in 1975. She's a complicated character, a powerful mutant, a deft leader, and her role as Regent of Arokko (the entire planet Mars) makes her a pivotal part of the next big Marvel event: Destiny of X.
Marvel's Destiny of X is the big mutant event for this year, welcoming in the next phase of the Krakoa era of the X-Men and their like. Jonathan Hickman's revamping of the mutants with their own nation, and now their own planet, has been a huge success in terms of storytelling and sales for Marvel Comics, and that success doesn't look to be slowing.
Destiny of X is already underway, spinning out of X Lives of Wolverine and X Deaths of Wolverine, the Second Krakoan Age has introduced Immortal X-Men and a second volume of Marauders. This month is seeing even more new series along with the existing mutant stories: X-Men: Red, Knights of X, and Legion of X. Storm will be at the center of all of it.
She hasn't always played such a prominent role, however. From the lowly Morlocks to Wakanda to Mars, here are the essential Storm comics.
The Beginning
The Claremont Years
Chris Claremont had a long, legendary run on the X-Men, including many of the essential Storm comics.
Modern Storm Comics
It is lamentable that Storm was exclusively in the hands of white writers for a long time. While I applaud those writers bringing diverse characters to the forefront, it is only recently that Black writers and creative teams, like Reginald Hudlin, have taken on more Storm stories, bringing their own lived experiences to the page.
---
Black woman. Leader. X-Man. Queen of Wakanda. Regent of Arrakko. Goddess of Thunder. It's no wonder that Marvel is putting Storm in the middle of Destiny of X and so many great stories that have come before it. What's your favorite Storm comic?