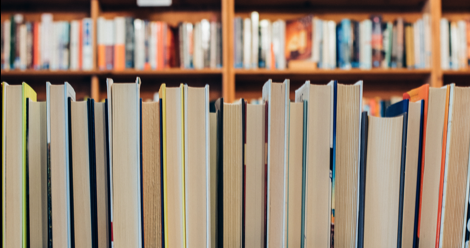 Nonfiction
Essay Collections to Curl Up With this Winter
This content contains affiliate links. When you buy through these links, we may earn an affiliate commission.
I've always (well, maybe not always) loved essays. I fancy myself an essay writer (if not a good one). I am not someone who loves short stories, but a good essay collection is always welcome on a bus ride or in the 20 minutes I have between classes. But until recently I wasn't a great essay reader: I would read the poppy collections of comedic women (Mindy Kaling, Lena Dunham) and the (wonderful) collections of my favorite authors: Frantumuglia by Elena Ferrante, The Common Reader by Virginia Woolf, and Mystery and Manners by Flannery O' Connor. But hadn't read so many of the essential essay collections.
But this fall, I finally read How to Write a Thesis by Umberto Eco. I needed more Eco. I'm excited to read his fiction, but I really wanted to engage more with his criticism and non-fiction writing. So I picked up How to Travel With a Salmon. After reading Ferrante, I became more and more interested in the Italian academic and publishing world. Eco only increased this interest: So I took to amazon and ordered collections by Natalia Ginzburg and Calvino. I loved them both. But I read these collections quickly and I wanted more. What follows are the essay collections that people on facebook, on twitter, or listicles and reddit forums have recommended as must reads. I hope you enjoy reading them as much as I have.
Slouching Towards Bethlehem by Joan Didion. I've always known I should read this. I love The Year of Magical Thinking. I've even gifted this book. But I never got around it: I was always scared that Didion's essays would make me dislike her, particularly after reading her depictions of the South. But it really is a classic of it's form. I'll never feel about California like Didion does, but that's ok.
Montaigne. I was skeptical (partially because the only affordable edition has a rather ugly cover) but I am SO glad I picked this up. Montaigne was the creator of the modern essay PLUS his writing on books (primarily the classics) is so relevant, especially in lieu of the new Odyssey translation.
Susan Sontag, Against Interpretation. I know. I have been living under a rock. I knew I needed to read Sontag's essay, but I had never gotten around to it. Plus I just wasn't sure. I loved reading about books. Did Sontag write about books? The answer is yes. Listen to the lists. Read Susan Sontag.
A Collection of Essays by George Orwell. I've had quite a enough of dystopic fiction lately, as we are living in one after all. But Orwell's essay are wonderful-meditations on war and education and life as a writer. If you've only read what was assigned to you in high school, Orwell's essays will give you a new perspective on the writer.
Frantumaglia by Elena Ferrante. If you love Ferrante, you will love this collection. It's long, but perfect for reading in chunks.
The Common Reader by Virginia Woolf. Need I say more? It's Virginia Woolf.
How to Travel With a Salmon by Umberto Eco. Did you know that Eco was hilarious? I must have missed that message.
Anything by Natalia Ginzburg is wonderful, particularly her essays on writing and family.
Recently collected in a pretty NYRB collection, Elizabeth Hardwick's essays are wide ranging and lovely.
If you, like me, love Sylvia Plath and have read her journals and letters and poetry and The Bell Jar, maybe give Johnny Panic a go. It's worth it.
Albert Murray. Have you read Albert Murray? I feel like he gets far less attention than some of his contemporaries (ie James Baldwin) but it's such a shame.