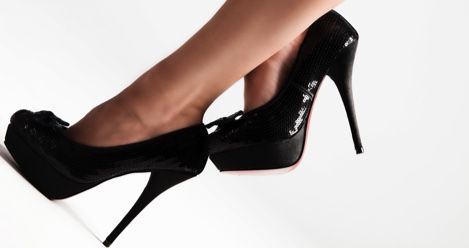 Romance/Erotica
Escort And Stripper Romance Novels: Titles Like THE KISS QUOTIENT
This content contains affiliate links. When you buy through these links, we may earn an affiliate commission.
The Kiss Quotient by Helen Hoang is definitely the talk of the town, or the talk of romancelandia! I've read and loved this novel a lot. I'm pretty sure it will be one of my favorite novels of the year. I have even included it in the Best Books of 2018 So Far post Book Riot published a bit ago. It's that good, I swear. And because I know many people have enjoyed it, I thought it would be great to match this title with other titles with a theme in common: stripper romance novels.
I, of course, wanted to match it to perfection, so all titles listed in this post have male escorts or strippers, just like Michael in The Kiss Quotient.
Male escort gets hired by his old high school acquaintance who happens to be a con artist and is really good at lock picking. He was supposed to be the diversion, but now the stakes are higher than ever.
A retired stripper now a strip club manager and a club owner who also sells sex toys: these two will fight their attraction so hard and try not to reveal their most hidden secrets.
Stripped by Zoey Castile (8/28/18)
School teacher meets male stripper. This is the start of a love story that will take you to a lot of highs and beautiful moments between these two characters. P.S. The hero has a puppy husky!
Alert, boyfriend-for-hire! This heroine needs a plus one for her family's summer reunion, because she definitely doesn't want anyone asking her personal questions. This fake romance is starting to feel too real!
Another family reunion in need of a boyfriend-for-hire. She finds him at a charity bachelor auction and she thinks he's perfect for the job!
She has no time to lose so she quickly hires an escort for her company's gala! He is the perfect date and after a night at her place, she begins to think about the future. A future together!
This heroine has created the biggest dating app in the world. But because of work and everything in between, she hasn't gotten time for dating. As a present, her friends book her the city's most in-demand escort.
A two-week family reunion in Hawaii is waiting. His mom is ready to match him up with someone and instead of telling her no, he says he has a boyfriend! But he doesn't. So he hires a male escort to accompany him to this event.