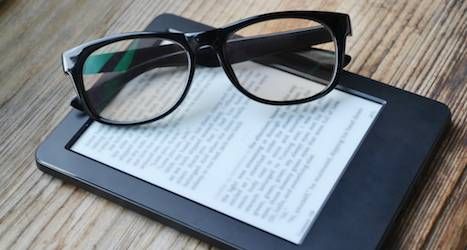 It's an old (and lost) battle: books vs ereaders.
Somehow, there's this understanding that we must choose one or the other. That physical books are somehow threatened by the mere existence of a reading device.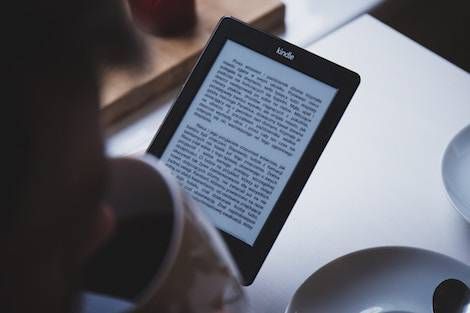 Yes, smelling books is great, turning the pages and feeling the paper between our fingers—especially when holding a beautiful hardback—is a wonderful feeling but, as Stephen Fry has put it, "books are no more threatened by Kindles than stairs by elevators." More than that, they can be used together, to suit our reading needs and facilitate our lives.
I try to reduce the clutter in my house, but if there's something I can't imagine myself stop collecting, that thing is books. Yet, even as I love seeing a shelf filled with literary volumes, an ereader can be so much handier at times. For traveling, when we already need to carry so many things in our bags, when we are finishing a book and we need to carry another for the way. But there's more to ereaders than just saving space and money: it's a fantastic helper in language improvement.
Especially because I am not an English native speaker, there are still many words that I stumble upon, and I am usually way too lazy to look for them in a dictionary; when before I wouldn't bother to check the word and I would stay in ignorance forever, with an ereader all I need is to press the unknown word on my screen, and a whole meaning opens up in front of my eyes. I have become so used to this feature, that I even find myself pressing words on actual paper books before realising that, yeah, it's not going to work there!
It's a great tool for those learning a new language, with many dictionaries available for download, all at the tip of our fingers.
So, even if I do enjoy reading paper books as anyone, ereaders have become much more than just portable, slim, and handy devices where I can carry many books at once: eReaders for vocabulary have become a way to learn vocabulary more efficiently.