This content contains affiliate links. When you buy through these links, we may earn an affiliate commission.
We have reached the end of an era. The HBO adaptation of Game of Thrones has reached its end (though whether Game of Thrones author George R.R. Martin will ever finish the series remains to be seen). It's been a long run, and it seems even the makers of the show were at the DGAF point as a Starbucks cup mistakenly appeared in season 8 episode 4 (do you think there are more libraries than Starbucks in Winterfell?). Now that the show is over, it's time to look ahead. After all, winter is coming and we'll need some other show to keep us busy through the cold months. I asked other Rioters what epic fantasy adaptations they need in their life to fill the Game of Thrones–shaped void. I left the definition of "epic fantasy" up to each Rioter, so you might see some unexpected titles. Here are our top picks—what are yours?
The Lumatere Chronicles
by Melina Marchetta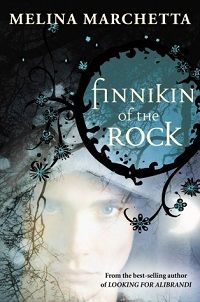 If I had to pick for potential epic fantasy adaptations, it would be Melina Marchetta's series. Beginning with Finnikin of the Rock, this trilogy is an outstanding—if often overlooked—young adult fantasy series heavy on the politics. I admit I was bored by earlier chapters, but as I often do with Marchetta's writing, found myself hooked halfway through and appreciating all the work she lays out in the earlier chapters. Each of the three books focuses on a different character but leaves plenty of room for old favorites. Philosophical and like a calloused hand with dirt embedded in the grooves of the skin, The Lumatere Chronicles would no doubt find fans of all ages in a television adaptation. Start with Finnikin of the Rock.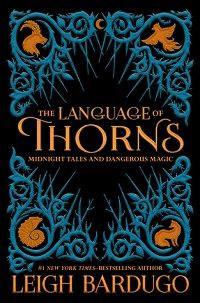 If we are looking for more serious tales, I'd argue for this one. We are getting a series adaptation of the Grisha universe, but I would like to see this collection of twisted fairy tales adapted as well, as a limited miniseries. Leigh knows what readers want, gives us the opposite, and makes us crave more. Each story seeks to subvert expectations, like a fox trying to avenge his friend the bear, a mermaid attempting to help her true love, or a girl who believes her stepmother is a serial killer. We could get so many moments where we watch with horror, and then click to the next episode. This single volume contains multiple stories.
The Everworld Series
by K.A. Applegate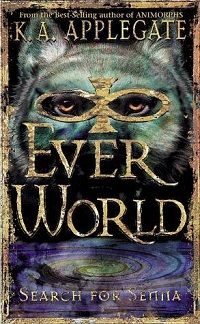 Move over, Animorphs, because Everworld deserves to be a TV series more than you ever did. I obsessed over the YA fantasy when I was a kid. As Bill Hader's iconic SNL character Stefan might say, Everworld has everything. Greek mythology, blood-thirsty Aztec gods, mermaids, knights, and a few completely made up peoples. The 12 books would make excellent source material for a dark, out-of-this-world show. And the dire wolves from Game of Thrones ain't got nothing on Fenrir the giant wolf. Start with Search for Senna.
The Broken Earth Trilogy
by N.K. Jemisin
For dark fantasy readers, it doesn't get better than The Broken Earth Trilogy. And this is coming from someone who reads a lot of epic fantasy. All three books won Hugo Awards—the first trilogy to do so. It takes place in a world under constant geological threat. Apocalypses—or seasons—occur fairly regularly, and people follow stonelore to help survive these seasons. Magic users—orogenes—can manipulate the earth, and because of this they are feared, shunned, and ostracized. So they hide themselves and hope their magic never shows, never creates an apocalypse, never accidentally kills those they love. This is immersive, character driven fantasy at its best. TNT announced that it had been picked up as a TV series two years ago, but there have been no updates since. It would be a shame if it never made it to TV. Start with The Fifth Season.
Three Dark Crowns
Series by Kendare Blake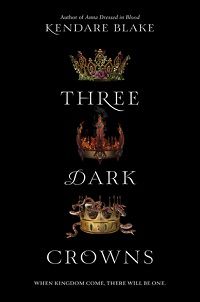 Let's be honest, the real hook of GoT is never quite knowing which of your favorites could be the next to go and what new magic could send the whole world reeling. Kendare Blake's Three Dark Crowns series delivers the same dark thrill of a world slightly atilt. Each generation, a set of triplet queens is born to the strange, isolated island of Fennbirn, but the twist is that when these magical sisters come of age they must fight to the death until only one sister-queen is left standing. With every new generation, the tradition starts again…until Katherine, Arsinoe, and Mirabella, the three queens that threaten to change the fate of the island forever. This series has it all: strong, complicated female protagonists, powerful magical families jockeying for the crown, a rich world of intrigue, and an author who's not afraid to take out some of her best characters. Blake's deliciously ruthless series is a strong contender to replace the battle for the iron throne. Start with Three Dark Crowns.
The Sixth World
Series (specifically #2:
Storm of Locusts
) by Rebecca Roanhorse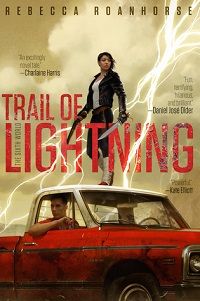 In Storm of Locusts, Book Two of The Sixth World, heroine Maggie Hosker guides us through an apocalyptic Navajo nation. In the sequel to the epic Trail of Lightning, Maggie has got an indigenous girl gang to fight off the latest monster. Eat your heart out, Game of Thrones! The storm is coming! Start with Trail of Lightning.
Rutabaga the Adventure Chef
by Eric Colossal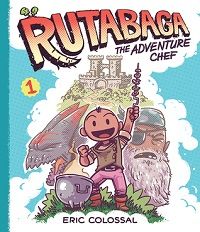 This may be more whimsical than the others suggested, but I frankly accept more whimsy. Rutabaga is a chef in a fantasy world who seeks new recipes and ingredients to feed people and explore the world. Sure, he's a bit naive, like the time he trusted a woman that robbed him, but he means well. This would make a lovely Netflix series, the way they adapted Hilda. Start with Rutabaga the Adventure Chef.
What epic fantasy adaptations do you want to see on your screen? Tell us in the comments!