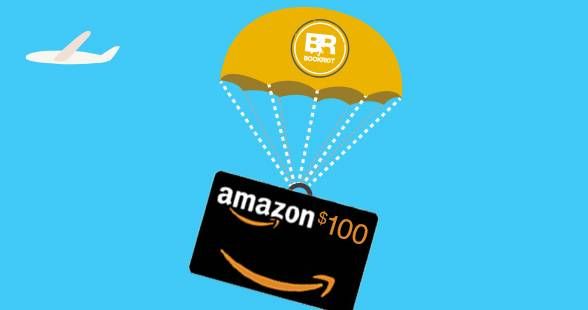 Giveaways
Enter to Win a $100 Amazon Giftcard
Alright, folks we've got a $100 Amazon gift card to giveaway. Want to buy a whole mess of adult coloring books? Binge on Agatha Christie novels? Or maybe splurge on a half-dozen hardbacks?
For a chance to win, only need to do two things: enter your email address and just consider signing up for one of our new newsletters.
Starting in May, we're launching two brand new newsletters.
The first is a weekly newsletter that offers a brief on the last week's book news. Get the scoop on the latest literary news, all summed up and put into context. It's the easiest way to keep up with the reading world without…well…really trying all that hard.
The second is a twice-monthly newsletter focused on audiobooks, with recommendations, mini-reviews, excerpts, deals, and anything else of interest to the literary audiophile.
Ok, pitch over. Here's the entry form, and thanks so much for reading Book Riot. (Limit one entry per email address. Entries close April 22nd at 11:59pm Eastern.)