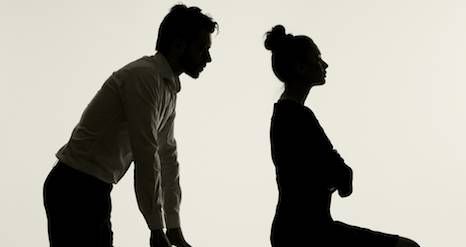 Lists
10 New Enemies-To-Lovers YA Books You Need To Read
This content contains affiliate links. When you buy through these links, we may earn an affiliate commission.
2019 is here, as you might have already figured out. And with a new year comes new books. We love new books here; finding new books to read and new books to obsess over, that might appeal to us. Like this list. The enemies-to-lovers trope is my top favorite trope out there. So let's dig in and find 2019 enemies-to-lovers YA books to add to our TBR.
The sequel to The Cruel Prince, The Wicked King really puts everything one step above. The drama, the action, the political plays, the romance. It's just that series you need to pick up.
The Wicked King picks up a few months later after the end of book one. This time around, we have Cardan who just became the wicked king.
Dark of the West tells the story of a princess and a fighter pilot, both longing for something more. When Athan's mother is killed, his father is convinced the murder was the work of his old rival, the Queen of Etania. Aurelia's mother. With this, his father devises a plot to get revenge, so Athan goes undercover to overthrow the Queen, but will fall for his enemy's daughter.
"She's a deadly poisoner. He's a bastard prince." Doesn't this sound amazing? Her mother just poisoned the king, Louis XIV, and she somehow helped in doing this. He's a royal bastard, but when the Sun King and half the royal court is assassinated, he must become the prince he was never meant to be.
Esha is the rebels' highly skilled assassin. But no one knows. She is tasked to take down General Hotha, but when her path crosses with the General's nephew, things might get a little bit more complicated.
One of the most anticipated books for this year, We Hunt the Flame is the story of Zafira the Hunter and Nasir the Prince of the Death. Enemies on different sides of history, Zafira and Nasir cannot expose their true intentions. Both legends need to retrieve an artifact. Yet both have very different missions.
Who doesn't love libraries and monsters? Sorcery of Thorns starts just like that; Elisabeth has grown up surrounded among the tools of sorcery—magical grimoires that can transform into grotesque monsters of ink. She is there to keep them away from the kingdom and protect it with her life. But when one of the most dangerous grimoires is released, she will have to face justice and turn to her sworn enemy for help.
If you're looking for an enemies-to-lovers story in a contemporary setting, Kristina Forest has something for you.
Chloe is forbidden to go to a dance audition, so she creates a plan to drive to the nearest one. But her annoying neighbor Eli insists on going too—and if she doesn't take him, he will tell on her to her mother.
All Princess Anthia can think about right now is everything she has lost. After the Illucian empire invaded her country, her life changed forever. Her sister is busy running the kingdom after their mother's death. And suddenly she has to agree to a marriage of convenience between Thia and the crown prince of Illucia.
This standalone fantasy novel is ready to be read. Seventeen-year-old Reyna has lived her life without any care of people telling her she cannot be an explorer. She decides to prove them wrong!
But when raiders invade her ship and then her crew mysteriously vanishes, she must uncover the truth with the help of a handsome prince from a rival kingdom.
Lou's death would have solved an ancient war, but she refuses to become that chess piece. Instead, she escapes and hides her magic as a thief in the underworld.
But she's not ready to be hunted by Reid, a huntsman who is ready to eradicate the occult. After a complicated situation, it seems the only solution to their problems is marriage.