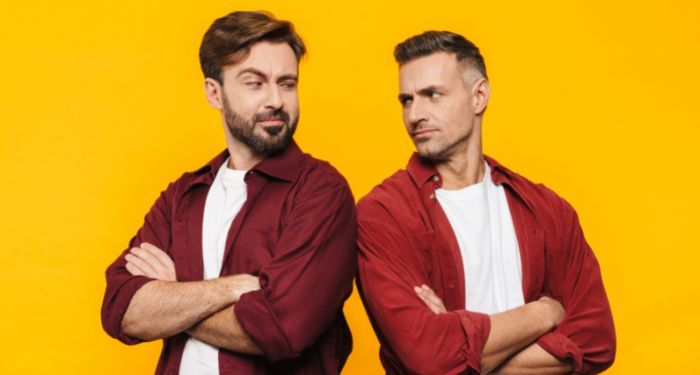 Romance/Erotica
9 Steamy Enemies-to-Lovers Books That Will Raise Your Body Temperature
This content contains affiliate links. When you buy through these links, we may earn an affiliate commission.
The romance genre, especially steamy enemies-to-lovers books, is a vast and steamy place, full of communication shenanigans, tissue-paper bodices, flowing locks of all colors that belong to all genders, and a disproportionate number of English dukes, people with piercing eyes and the ability to raise one sardonic eyebrow. One of the major reasons readers flock to romance is the steam factor. It is a place where readers can experience the joys and heartaches of any relationship arrangement without consequence to our hearts (or our joints, given the variety of possible…er…configurations).
Speaking of configurations, romance readers are statistically around 86% women. And while most readers discover the romance genre between ages 11 and 17 (no surprise there, given puberty, preteen, and teen curiosity around relationships and sex), the average romance reader is ~37 years old, heterosexual (82%), female, and white (86%), according to the Romance Writers Association. That is all to say, this is not a widely diverse readership, but as the genre embraces more diverse expressions of race, gender, and sexuality, I expect those numbers will shift.
More diversity in authorship and characters can only lead to more diverse ways to make us blush in public. With diversity in mind, I've done my best to include many different types of steamy enemies to lovers books — including a yaoi manga — to expand your steamy horizons.
Now if you'll excuse me, I need to go fan myself.
---
Looking for more great romance reads? Get your hands on some steamy bodyguard romances or some small-town romances.