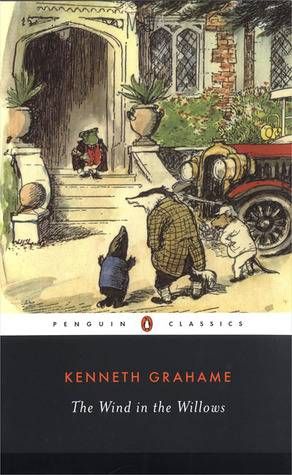 Children's
The Enduring Appeal of WIND IN THE WILLOWS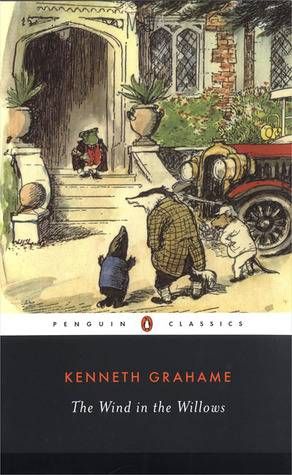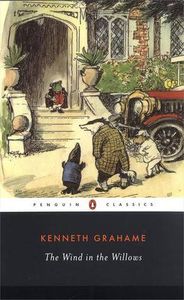 Published in 1908, Kenneth Grahame's The Wind in the Willows is childhood read-aloud gold. The word hamper is used, languorous afternoons are depicted in swoony, riparian detail, and the Mole says dreamily, "O! Ratty …"
Jacqueline Kelly's continuation of the adventures of the River Bankers Return to the Willows was my top children's book of 2012, and after reading it to my kids, I determined to ply these golden September evenings with the original in its glorious Victorian vocabulary and sentence structure:
"The Mole was bewitched, entranced, fascinated. By the side of the river he trotted as one trots, when very small, by the side of a man who holds one spellbound by exciting stories; and when tired at last, he sat down on the bank, while the river chattered on to him, a babbling procession of the best stories in the world, sent from the heart of the earth to be told at last to the insatiable sea." O! Ratty!
"Mom, you could read anything to us that had Mr. Toad," my son, 8, said, and my daughter, 6, said, "Yeah." Myself, I am especially fond of Mole. I too am a dabbler and a little nervous above ground.
Flamboyant confident crafty Mr. Toad, stealer of motor-cars, has so captured the kids' imaginations that when my son found a toad in the window well of our new house on campus, he said with the loud voice only a second grader possesses, "Our house is Toad Hall!" And, because I am all about Early Literacy and Arts Education, I said, "Let's go to one of those paint-your-own pottery places and make a ceramic tile and you can write Toad Hall on it and we'll hang it in the entryway so everyone will know whose house this is." The heraldic device for my family is Toad, Rampant.
_________________________
Sign up for our newsletter to have the best of Book Riot delivered straight to your inbox every two weeks. No spam. We promise.
To keep up with Book Riot on a daily basis, follow us on Twitter, like us on Facebook, , and subscribe to the Book Riot podcast in iTunes or via RSS. So much bookish goodness–all day, every day.