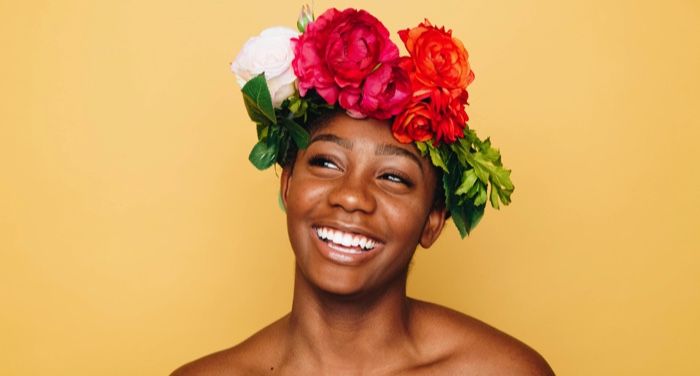 Lists
8 of the Most Empowering Nonfiction Books
The pandemic blues have hit us badly as too many of us have had to endure layoffs, financial crises, isolation from loved ones, termination of friendships, and every other peril known to humankind stemming from structural collapse. While we can't wave a wand and undo the ravages of time, we surely can figure out a way to channel our grief and disappointments, pandemic related or not, in a way that makes tomorrow better. If you're looking for hope and encouragement, this list of empowering nonfiction books is for you! Imbibe the power of the words and let them transform you and your future into someone/something you have always dreamed of.
Tiny Beautiful Things: Advice on Love and Life from Dear Sugar by Cheryl Strayed
Cheryl Strayed's words work like magic, and this book feels like a hug from the universe. Whether it's a lover's betrayal or a thankless job, Strayed has advice for every worst-case scenario ever to exist. Her book is packed with empathy and kindness, and boy, oh boy, we need that right now! Unlike many advice columnists, she delves deeper into human consciousness and leaves thoughtful and educational nuggets of wisdom and love for her readers.
Sister Outsider: Essays And Speeches by Audre Lorde
Lorde explores themes of sexism, homophobia, ageism, and class in this power-packed collection of essays and speeches. Her prose is lyrical, resolute, and full of life and hope. Her take on intersectionality is not just fascinating, but also the need of the hour. Here, she has voiced her deep-seated concerns about the social footing of marginalized women and how they are always made to take a backseat by a society that doesn't have their best interests at heart. She emphasizes the potency of poetry to bring in a revolution that holds enough power to change the socio-cultural topography of our current world.
Revolution From Within: A Book of Self-Esteem by Gloria Steinem
Author and activist Steinem is a force to be reckoned with. Her book is an exemplar of how inspiring words can be! She explores the depths of a misogynist society that degrades women and relegates them to a lesser status. She believes that if women are equipped with the psychological tools necessary to help them realize and leverage their truest potential, we can truly create a just and habitable world. The pages are rich in compassionate advice and will leave you wanting more!
I Should Have Honor: A Memoir of Hope and Pride in Pakistan by Khalida Brohi
A fearless memoir of one woman's fight against all odds to pave a path for her fellow sisters, this book is one of a kind! Born into a tribal Pakistani family, Brohi has few resources to have a life besides one involving marriage and kids. With the support of her father, she goes on to pursue an education that leads her to conquer uncharted territories. But when a woman marches ahead, every force in the universe conspires to pull her down. Brohi doesn't back down in the face of adversities and ultimately accomplishes her mission of self-actualization.
Educated by Tara Westover
Born to survivalists, Westover's parents never allowed her to access proper healthcare, let alone quality education. Her family isolated themselves completely from mainstream society, so Tara had few resources to forge an escape route for herself when her brother became violent. Despite lacking formal education, she taught herself and managed to get admission into Brigham Young University. Her quest for knowledge transformed her and made her move mountains and cross oceans. After the familial dysfunction and childhood abuse she survived, it's admirable how she took control of her life and successfully conquered so many new territories that were once unknown to her.
The Body Is Not an Apology: The Power of Radical Self-Love by Sonya Renee Taylor
The society we live in thrives on our inability to practice radical self-love. The tools of capitalism have conditioned us into believing that we are always lacking and need to be more than what we are. In this brilliant book, Taylor teaches us how to train ourselves out of our internalized fears and appreciate ourselves to the fullest. She extends an invitation to take up as much space as we need and teaches us never to apologize for it. Only by learning to respect differences will we be able to build an equitable world. Our bodies are capable of doing incredible things, and Taylor is urging us to start acknowledging that.
Perfect Is Boring: 10 Things My Crazy, Fierce Mama Taught Me About Beauty, Booty, and Being a Boss by Tyra Banks and Carolyn London
Banks and her mom share their insights on the quest for perfection and how it can be a major roadblock in one's path to success. They share Tyra's journey of transformation from an insecure preteen to an accomplished supermodel. Though London clarifies that she is not the kind of mother who becomes best friends with her child, it's evident that her pep talks and tough love helped Banks become who she is today. From failed career ambitions to sex talk, Banks and London covers it all in this hilarious and smart narrative, rife with life lessons!
Am I There Yet? The Loop-de-Loop, Zigzagging Journey to Adulthood by Mari Andrew
Many of us are already familiar with Internet star Mari Andrew, whose posts brighten up even the dullest of days. In this collection of essays and illustrations, she has explored themes of loss, breakups, ambitions not coming to fruition, and every other pain point that defines our life's trajectories. Her book is reassuring, therapeutic, and offers a form of universal solidarity to everyone feeling weighed down by the world. It always helps to know that we are never alone in our struggles, no matter which part of the world we are in. She wants her readers to feel every emotion — the good, the bad, and the ugly, and then utilize this wisdom to understand better where we are and what we need to do to get to the desired destination. Her words and illustrations are extraordinary and are an instant antidote to the woes of adulthood.