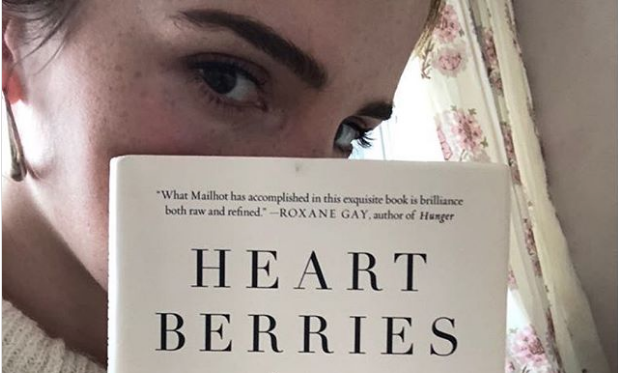 News
Emma Watson Picks Terese Marie Mailhot's HEART BERRIES for Her Book Club
This content contains affiliate links. When you buy through these links, we may earn an affiliate commission.
Actor Emma Watson has announced her March/April pick for her book club, Our Shared Self, and it's Terese Marie Mailhot's memoir Heart Berries.
Given a notebook during a hospitalization, Mailhot began to write as a way of dealing with trauma. In Heart Berries, Mailhot writes about her childhood growing up on the Seabird Island Indian Reservation, her dual diagnosis of PTSD and bipolar II disorder, and reconciliation with her father, among other experiences both painful and joyful.
This book club pick comes on the heels of what has been a stellar few months for the first-time author. Heart Berries has been recommended by everyone from Roxane Gay—who calls the book "an astounding memoir"—to the New York Times. Mailhot has also been on The Daily Show and featured on BuzzFeed.
Watson's feminist book club, Our Shared Shelf, began in January 2016 and has amassed over 200,000 members on Goodreads. Members discuss each bimonthly pick on the discussion board of the Goodreads group, where Watson also posts her thoughts to kick off the conversation. You can read more thoughts about Watson's book club on Book Riot right here.
Of Heart Berries, Watson writes, "I read this book in one sitting, but I know I will come back to lines in it to refer to again and again and again. I felt transformed by having read Mailhot's book as if she channeled some of her brilliance to me through osmosis. As though magically just through having read her writing, I myself became more intelligent and a better writer without having to do ANYTHING!! That's how good she is!"
Mailhot has an MFA in fiction from the Institute of American Indian Arts and has written for The Rumpus, The Toast, and the Los Angeles Times, among many others. She is presently a Tecumseh Postdoctoral Fellow at Purdue University. Heart Berries is published by Counterpoint Press in the US and Doubleday Canada in Canada.