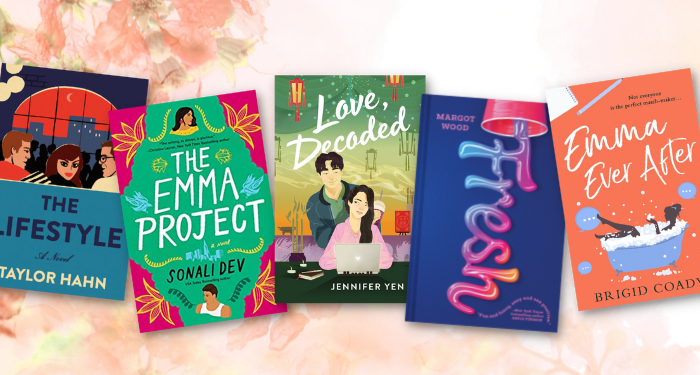 Lists
12 EMMA Retellings You Should Buy Right Now
This content contains affiliate links. When you buy through these links, we may earn an affiliate commission.
Or, you know, in the near future.
I may have lost my heart, but not my self-control is a quote you'll find in Emma by Jane Austen, and it's one you won't be able to relate to when you decide to buy all of these retellings at once! Because, yes, they are that good, and you will — or at least, you should — forget that self-control and follow your heart.
The bad news is your bank account will be suffering, the good news is that you will be able to revisit this wonderful Austen novel over and over, but with a twist (or several). The best news is that you absolutely do not need to know anything about Emma to dig into these books and enjoy them individually, unrelated to the original, and simply for what they are.
Curious? Read on!
---
I hope I have convinced you to discover these stories based on Emma, and if anyone gives you trouble for buying all of these, feel free to quote the original once more: I always deserve the best treatment because I never put up with any other. As you should.
Want more Emma? Check these posts: Which Emma Character Are You Based On Your Zodiac Sign? and Learning To Be A Little More Like Emma Woodhouse.