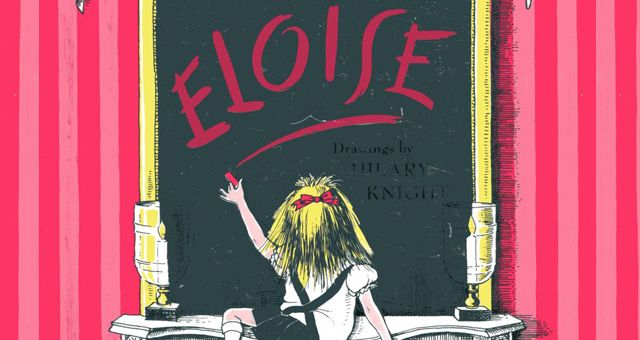 Critical Linking
ELOISE To Get All The Adaptations: Critical Linking, December 9, 2019
Critical Linking, a daily roundup of the most interesting bookish links from around the web is sponsored by Flatiron Books.

---
"In one of MRC's biggest IP acquisitions to date, the independent film and television studio has secured film, television, live stage and related ancillary rights to, Eloise, the beloved series of children's books written by Kay Thompson and illustrated by Hilary Knight.
MRC will work closely with UK-based HandMade Films and collaborate with the Thompson estate, illustrator Knight, as well as Simon & Schuster, the book series' publisher, to develop various adaptations. Handmade's Trudi Francis will serve as an executive producer on all projects."
---
"Get ready for another entry in the 'siblings playing siblings' subgenre. (Donnie Darko, anyone?)
Dakota Fanning and Elle Fanning will portray sisters in the film adaptation of Kristin Hannah's best-selling 2015 novel The Nightingale. Inglourious Basterds star Mélanie Laurent is also on board to direct the film, which is being written by Dana Stevens (Safe Haven)."
This feels like cheating in acting.
---
"Which means young boys aren't the only ones missing out on a whole genre of literature when we market "teenage girl books" solely to teenage girls. Adults should be reading them too.
There's a nearly ubiquitous snobbery towards young adult literature. Despite a long tradition of children's/young adult books being folded into the adult literary canon (The Adventures of Tom Sawyer, Alice in Wonderland, The Hobbit, to name just a few), and despite the fact that we have no problem recognizing that films made for kids have merit for a wider audience (has anyone ever said 'Toy Story is fine for kids, but…'?), YA literature — however thoughtfully written and deeply explored — is still categorized as something more trivial. And this is especially true of books about girls."