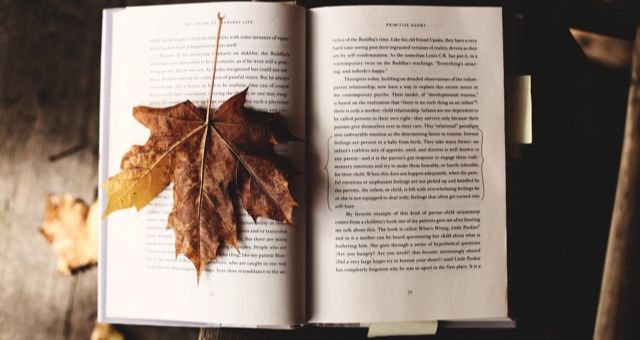 Literary Fiction
Before You Read OLIVE, AGAIN, Read These Elizabeth Strout Novels
This content contains affiliate links. When you buy through these links, we may earn an affiliate commission.
On October 15, fans of Elizabeth Strout rejoiced the launch of Olive, Again, Strout's second story about the ruthlessly blunt, surprisingly perceptive, and ultimately hopeful character from her 2009 Pulitzer-winning work, Olive Kitteridge.
As a devoted fan of both Strout and Olive, I was thrilled to receive an advanced reader copy of Olive, Again from Penguin Random House at this year's BookExpo. And oh, how I loved my reunion with Olive and all of the familiar characters who made reappearances—some expected, and some wonderfully unexpected. Once again, Strout's ability to explore the complexity of what some might call "ordinary" lives inspired me to introduce her work to all my bookish friends.
In the reader's guide included at the end of Olive Kitteridge, Strout says she hopes readers will come away feeling that "we are all, more or less, in a similar state as we love and disappoint one another, and that we try, most of us, as best we can, and that to fail and succeed is what we do."
This is, indeed, what I came away with, not only after reading Olive Kitteridge, but after reading each of her other works as well—seven in all, each multilayered its own way. If these are themes that speak to you—and if you get shivers from exceptionally well-crafted prose—then consider picking up these Elizabeth Strout titles. All of them will leave you feeling deeply rewarded and also wanting more. Start with the first three, then dive right into Olive, Again.
Strout's debut novel is also the first of her novels that I ever picked up—and it was love at first paragraph. The story centers 16-year-old Amy Goodrow and her mother, Isabelle. Their mother-daughter bond is fraught with tension from unexpressed resentments, but ultimately held together by a fierce love. When shy Amy falls for the advances of her math teacher, her relationship with Isabelle is severely fractured. Once the scandal breaks in their small town of Shirley Falls, Maine, Isabelle internalizes the harsh judgments from the community, which pushes her to finally confront the shame she's been carrying around about her own past—a secret that's irreversibly shaped the lives of both mother and daughter.
Like Amy and Isabelle, The Burgess Boys is set in Shirley Falls, a mill town that is home to brothers Jim and Bob Burgess. It's also the town where their father was killed in a freak accident when they were kids. Haunted by his death, the brothers escaped to New York City as soon as they could. The dynamic between Jim, a successful corporate attorney, and Bob, a Legal Aid lawyer, has remained the same for years: Jim constantly disparages Bob, who continues to put up with it because he still idolizes Jim.
Everything changes when the boys' sister, Susan, asks them to come back so they can help her teenage son who's been accused of a hate crime against Shirley Falls's Somali community. Almost as soon as they arrive back home, long-held resentments and family secrets begin to surface, and threaten to destroy their relationships with each other, with Susan—and for Jim, with his wife.
And finally—the first work to introduce Olive. Strout reveals Olive slowly through a collection of 13 short stories that weave themselves into a portrait of a community and this very real, very complex woman. Olive, a retired school teacher who has little patience and many strong opinions, appears in each of the stories, sometimes at the center, sometimes not. She is simultaneously exceptionally observant and not at all self aware while she watches the people in Crosby—another small town in Maine—navigate life's failures and triumphs. Olive judges, sympathizes, and empathizes with them in turn, and in the process begins to form—sometimes reluctantly—a deeper understanding of what it means to be human.
If you come to this story having read the previous three works, then I promise—without giving away too much—you will be rewarded. Another novel told in stories, Olive, Again picks up right where Olive Kitteridge left off. Olive is still brutally forthright yet compassionate, and is—much like we all are, even after we've grown and changed—still trying to understand herself and her life. Meanwhile, Crosby, Maine is still crackling with stories that are complicated, painful, and hopeful all at once.
Elizabeth Strout's other novels include Abide with Me (2006), My Name is Lucy Barton (2016), and Anything is Possible (2017)—each of which offers storylines, characters, and prose that will linger in your mind long after you've read them.
For more curated lists that will help introduce you to a new author, check out Book Riot's full collection of reading pathways posts.