This content contains affiliate links. When you buy through these links, we may earn an affiliate commission.
The reading life is full of happy accidents, and lucky me, I've just experienced a new one: I'm stuck, simultaneously, in the middle of three highly engrossing, fairly diverse series all at once.
Being in the middle of a series is awesome. It's one of my favorite bookish situations. Few things are as satisfying as getting acclimated to new characters (or at least the universe they inhabit), feeling the figurative ground settle under your feet, and just digging in to a massive, deeply involved (and involving) story. It's one of the reasons that Harry Potter and Lord of the Rings and Wheel of Time so consistently serve as comfort reading. It isn't just that they're familiar, it's that readers have room to settle in and just be a part of a big world for awhile.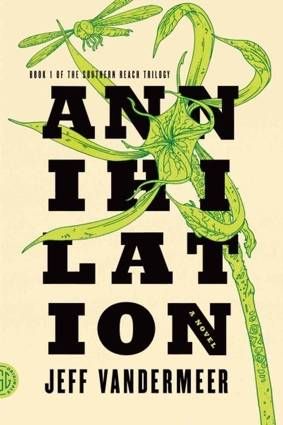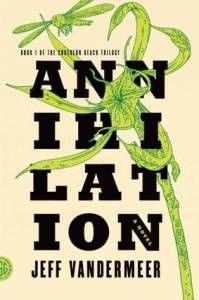 My current eleven-book pile-up started innocuously enough: I noticed late one night that Jeff Vandermeer's Southern Reach Trilogy (Annihilation, Authority, and Acceptance) was on sale for something like three bucks per book, so I pounced. They had come highly recommended by all sorts of Riot folk, and I'm always game for some weird Sci-Fi, so it was a no-brainer.
I finished the first book in the trilogy (which combines "strange" with "compelling" in heretofore unprecedented ways), then decided that instead of rushing headlong into the second book, I would take a break and give Annihilation some time to breathe.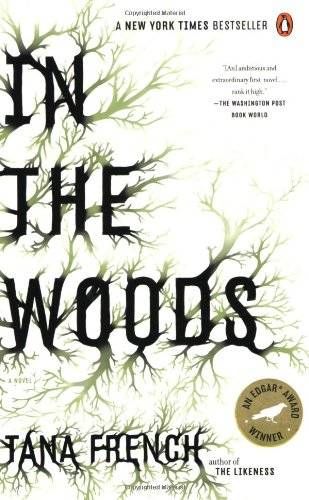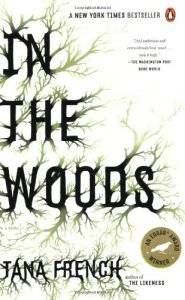 I (figuratively) set it aside and reached for Tana French's debut In the Woods. My mom and I pass books back and forth all the time, and she's devoured every word French ever put into print, so I figured it was high time I took the plunge. Plus, I'm doing a series of videos on Book Riot's YouTube channel for the #ReadHarder Challenge, and I had my sights set on ticking off the "guilty pleasure" task, and mysteries and crime fiction are high on the list of genres unfairly relegated to "guilty pleasure" status. It was a perfect fit (and an excellent book). Happily, French's subsequent novels feature secondary characters from one work playing a starring role in the next. The Dublin Murder Squad is her Yoknapatawpha County, and there are five books' worth of exploring it to do. I want to savor the place and its characters, so, as with Vandermeer's series, I elected to wait on starting the second book.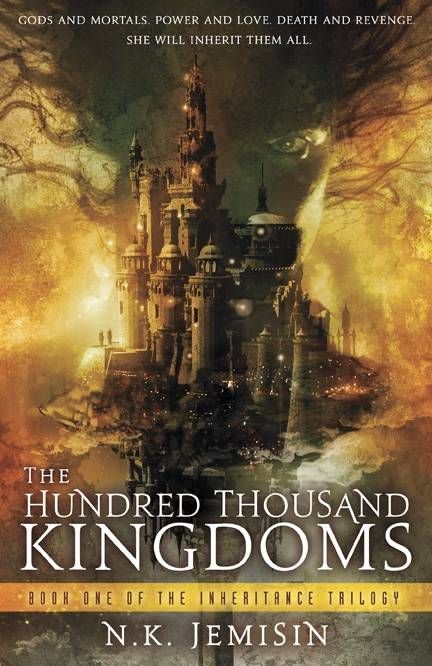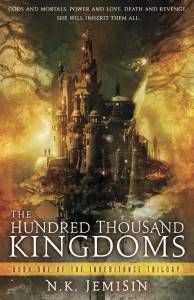 Through my search for more "guilty pleasure" reads, I was then pointed toward N.K. Jemisin's fantasy series, the Inheritance Trilogy (The Hundred Thousand Kingdoms, The Broken Kingdoms, The Kingdom of Gods). I just finished the first volume, and it was fantastic. Jemisin has created a deep mythology (which she mercifully throws readers into without endless exposition) that isn't anchored in the medieval England-y tropes so many fantasy novels have relied upon and that feels fresh because of it. I closed my copy of The Hundred Thousand Kingdoms, thought about whether or not I wanted to dive into the second book straight away (spoiler alert: I didn't), and then realized that I had unwittingly wandered into three separate books series, thereby creating a wonderful, perfect bookish problem.
See, now my TBR is set. I can bounce back and forth between Vandermeer's, French's, and Jemisin's series, switching genres and keeping each fresh by giving the respective worlds a break by venturing off into the others for a while. Aside from the prospect of a favorite author's new release, I don't think that anything could get me as excited as I am about reading at this moment. I've got so much to look forward to that I can hardly stand it.
In a lot of ways, a situation like this is pure luck. I never would have intentionally planned for my reading habits to converge in this particular and glorious way. But the reading life is full of these kinds of great, day-making situations and convergences. After being stuck in a sluggish winter of reading, Spring feels like it's here in more ways than one.
What I'd really like to know now is what your favorite or most interesting reading "situations" are. What are those moments when you're just thrilled to be a reader? Share them with me and your fellow readers in the comments, and let's celebrate some of the joys and happy accidents of reading.
____________________
Book Riot Live is coming! Join us for a two-day event full of books, authors, and an all around good time.