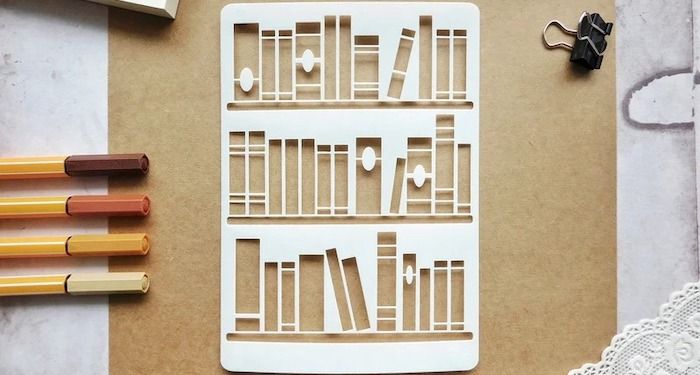 Book Fetish
14 Affordable Items to Elevate Your BuJo Book Tracker
This content contains affiliate links. When you buy through these links, we may earn an affiliate commission.
I'm resolving to elevate my bujo book tracker game this year. The bullet journal I currently use to organize my life is bare bones, held together by my messy handwriting and a couple of paper clips. And when it comes to reading, I remember the feeling a book gives me much better than any actual details of the plot — or heaven help me, character names. So I can really use bullet journaling to help me remember more about what I read.
Bujo book trackers are also great tools for self-knowledge. If you track your reading habits along with other facets of your life, like moods or sleep, you may be able to see patterns. For me, I can see the cycles of feeling good and reading more. I know isn't exactly a revolutionary observation. Still, making an effort to read instead of doomscroll can push things into a positive feedback loop. And doing something silly like putting a little sticker in a journal every day that I read is exactly the reward I can use to trick myself into good habits.
Bullet journaling can be very intimidating. When you come across journalers on TikTok or Instagram who are skilled hand-letterers with an army of color coordinating items at their disposal, you may not know where to start. But you don't have to be like them! I've listed some great items that can enhance the aesthetics of your reading journal. Others are simply great workhorses for tracking reading. Plus, I found you lots of great deals. The most expensive items are the stencils, which you can use year after year. So join me on a journey to level up your bujo book tracker.
---
If you need to find a bullet journal to turn into your bujo book tracker, check out our recommendations. If you want more stuff to help your overall journaling practice, there are some really fun supplies we suggest. Here's to a well-recorded reading journey this new year!