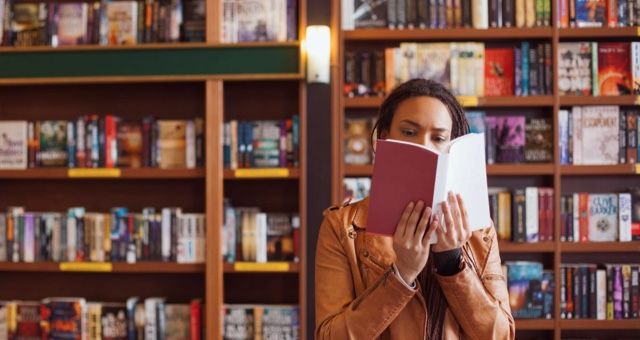 Opinion
What are the Elements That Make a Bestseller?
This content contains affiliate links. When you buy through these links, we may earn an affiliate commission.
Many of us have read bestseller books. But who or what decides what counts as one? Mainly, what are the elements that make a bestseller? Of course, we know there isn't a magic formula, but there has to be a set of elements that, put together, contribute to making a book a bestseller.
Here, we try to find some common traits between these books and decipher these elements by collecting some opinions from Book Riot contributors. Time, accessible writing, talent, marketing, and advertising are a few things we can agree on, but please keep reading and let us know what you think.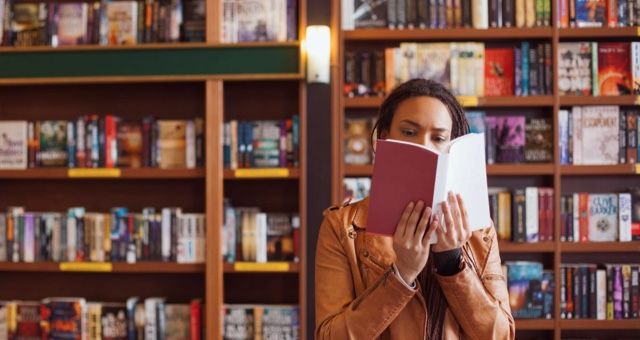 Elements That Make a Bestseller: Time
So much of a bestseller's success relies on time. Think of all the vampire novels that came out a few months after Twilight's big break. Then, it looked like those authors were copying Stephanie Meyer and weren't "original" anymore. Timing really is everything, along with a great cover and buzz. A book that I just couldn't stand the appeal of was The Girl on the Train, which I thought was just okay in every way. But the buzz surrounding that book made it a book that everyone had to read just to get in on the conversation. It overpowered what was, for me at least, a mediocre read.
—Mya Nunnally
Timing has a lot to do with whether a book is a bestseller and how the book relates to what's happening in society at the time of its release. For me personally, a book needs to have a powerful message, a certain level of mass appeal and great execution. A Woman is No Man had a great premise but the execution wasn't great in my opinion and I question its status as a bestseller. The Hate You Give was a book that was released at the right time, was a well-executed YA novel and had some cross-over appeal. It deserves its status as a bestseller.
—Enobong Essien
Elements That Make a Bestseller: Marketing
Let's be honest, sometimes it depends on the popularity of the author. I was surprised that S.K. Ali's book Saints and Misfits was not a bestseller because she is beloved by many and one of the first Muslim YA authors. It was not until she co-authored a children's book with Olympian Ibtihaj Muhammad that she immediately ranked as a NY Times Bestseller.
Hafah Faizal's debut book We Hunt the Flame was my favorite read of 2019, but it definitely helped it reach NY Times Bestseller status that Faizal has 16k Twitter followers and a sought-after website design company that even other published authors commission.
—Shireen Hakim
There are two things that I believe make a bestseller: one is talent, the other is marketing. Mostly, it's both combined. I've read books which have blown me away, that I found hidden in a corner of the library; they may have touched other people before me, but they never reached the bestseller level in any media. Other books, which have reached such lists – like the very recent Three Women – leave with a sense of being tricked because they seem to me to be far from what a bestseller should contain.
Advertising surpasses talent in many cases, and it's mostly a mystery why certain things become popular and others don't, so I guess luck plays a role in it too. Personally, a bestseller is a book I can't wait to get back to, either it reaches the peak of the best of the year/month/week, or not.
—Carina Pereira
Other Elements That Make a Bestseller
I see a few common themes across bestsellers. First, it's got some kind of surprise. I don't necessarily mean a Gone Girl level twist, but something that gets people talking, and something that not everyone sees coming. Second, it's got characters and themes that are relatable to a large audience. For example, not everyone sees themselves in Where The Crawdads Sing's protagonist Kya, but they understand feeling lonely and abandoned. And finally, a little star power can't hurt. Books by celebrities (like Michelle Obama's Becoming) or promoted by celebrities (like Oprah's Book Club) often hit it big.
—Susie Dumond
The writing needs to be accessible. There is a time and place for experimental writing, like recent release Ducks, Newburyport, and for meandering prose like that of Ali Smith. But for a book to be a bestseller, I believe the average reader should be able to pick it up and figure out what's happening without flipping back and forth between reading the back cover and rereading sentences five times over.
—Sophia LeFevre