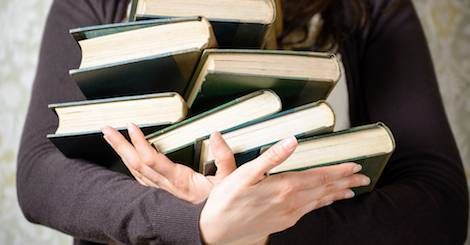 LGBTQ
8 Books with Queer Polyamorous Characters
This content contains affiliate links. When you buy through these links, we may earn an affiliate commission.
We all know how important it is for readers of all kinds to see themselves reflected in the books that they read. In my experience, there's a fair amount of overlap in the LGBTQ+ and polyamorous / non-monogamous communities, but finding people who are queer and poly in fiction seems pretty rare. If you've been looking, fear not! Here are some great novels that happen to feature queer polyamorous characters. (Warning: for some of these the polyamorous aspect might be considered a spoiler).
Ascension by Jacqueline Koyanagi is above all a great science fiction debut about a black lesbian sky surgeon (read: spaceship mechanic) named Alana. Desperate economic times call for desperate measures and Alana stows away on a ship hoping to prove herself to the crew. However, she wasn't planning on falling in love with the captain of the ship, or discovering the captain is polyamorous. In addition to polyamory, this book has an almost-all woman cast with black, Latinx, and disabled characters.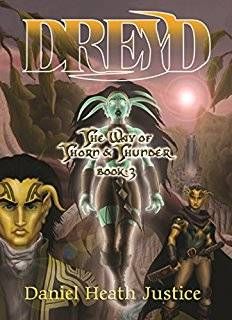 Dreyd by Daniel Heath Justice is the third book in this Cherokee writer's queer feminist Indigenous fantasy trilogy, so you'll have to read the first two before getting to the polyamory bits in Dreyd. Trust me, it's well worth it. The love triangle that has been dangling on the edges of the bisexual warrior/priestess character Tarsa's story takes centre stage in the last book. The polyamorous turn of the love triangle story is super fun and totally in line with the inventive, unique world building.
All Inclusive by Farzana Doctor centres on Ameera, a character who I would describe, if I only had one word, as lost. She's a Canadian working in Mexico at an all-inclusive resort, and while there she's discovered she's bisexual and likes having sex with couples. Ameera's sexual exploration is but a part of her journey as she also tries to address her unhappiness and find the father she has never known. Somehow, this novel manages to look at all-inclusive resorts, bisexuality, polyamory, spirituality, death, and terrorism without ever falling apart.
Don't Bang the Barista and Go Deep by Leigh Matthews are the first two novels in the All Out Vancouver series, which is a modern-day take on the lesbian pulp genre investigating the lives and loves of a diverse group of queer women in Vancouver. Em, my favourite character and the protagonist's BFF, is introduced in the first book as a bi woman having a hard time being a part of the queer community now that she's dating a man. Fast forward to the second book, and you'll see her and her partner happily settled into a poly triad, trying to figure out how to get married.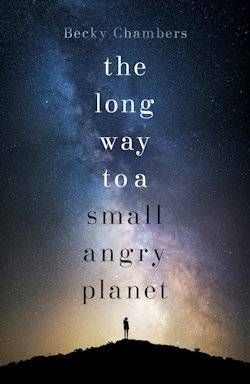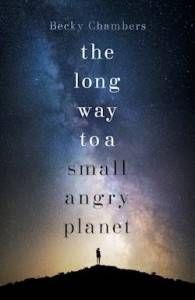 The Long Way to a Small Angry Planet by Becky Chambers is set in a far-off, lovingly detailed future so different from ours it feels a bit weird to label the relationships and sexuality at all. But it also seems hard to deny many of the characters are queer and poly, as they embark on same-sex inter-species relationships. Let's just say the entire understanding of sexuality in this book is queer, in all senses of the word. This is character-driven science fiction at its best, which just happens to feature polyamorous species and characters.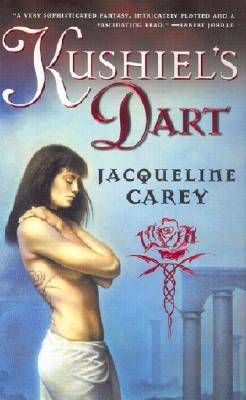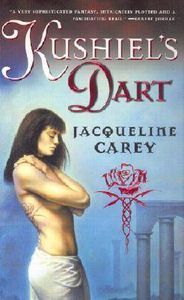 Kushiel's Dart by Jacqueline Carey is well known among queer and feminist fantasy readers, but perhaps not as well known for its inclusion of polyamory. It's the first book in a gigantic epic fantasy series which is comprised of three trilogies. It's kind of part erotic romance and part political intrigue. There's lots of sex, of the lesbian and BDSM variety specifically, in as much detail as the intricate alternate Renaissance world-building. Most of the characters are assumed to be bisexual, and there are multiple examples of poly relationships.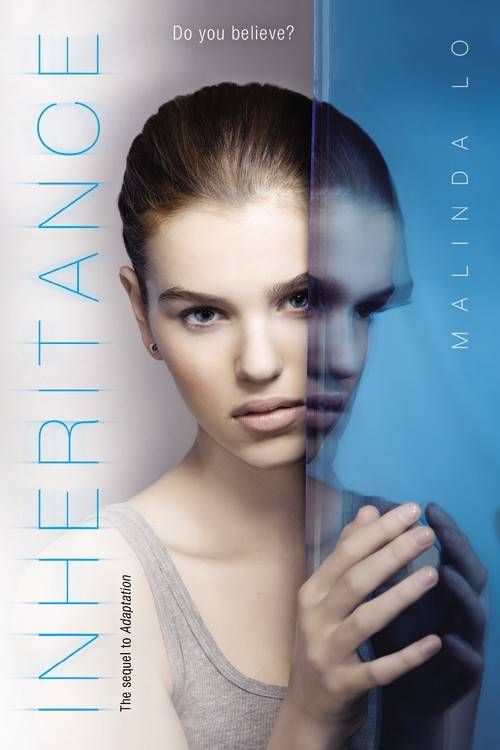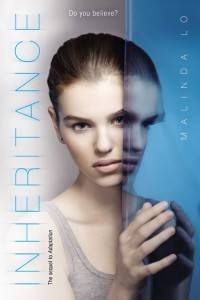 Inheritance by Malinda Lo is a sequel, so to get caught up and onto the polyamorous stuff, you'll have to read the first book, Adaptation. Both of these science fiction YA novels are can't-wait-to-find-out-what-happens-next kind of books, although Inheritance isn't as fast-paced. It's like the X-Files crossed with contemporary queer YA, to thrilling results. The bisexual main character Reese is trying to deal with having been adapted with alien DNA and with having feelings both for her BFF David and her alien ex-girlfriend Amber. Polyamory ensues.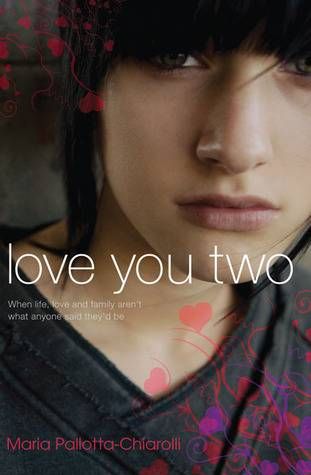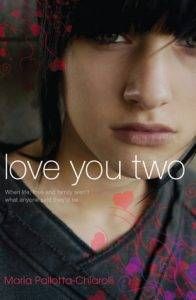 Love You Two by Maria Pallotta-Chiarolli is a YA novel about Pina, a teen girl dealing with the usual teen girl problems: body image issues, boyfriend troubles, and a mom who sometimes feels less like a grown-up than Pina is. But things get really turned upside down when Pina chances upon an email and finds out her free-spirited mom is both bisexual and polyamorous. The revelation leads her on a journey exploring her own and by extension humanity's complex spectrum of sex and love. This book won the Lambda Literary award for bisexual fiction in 2010.