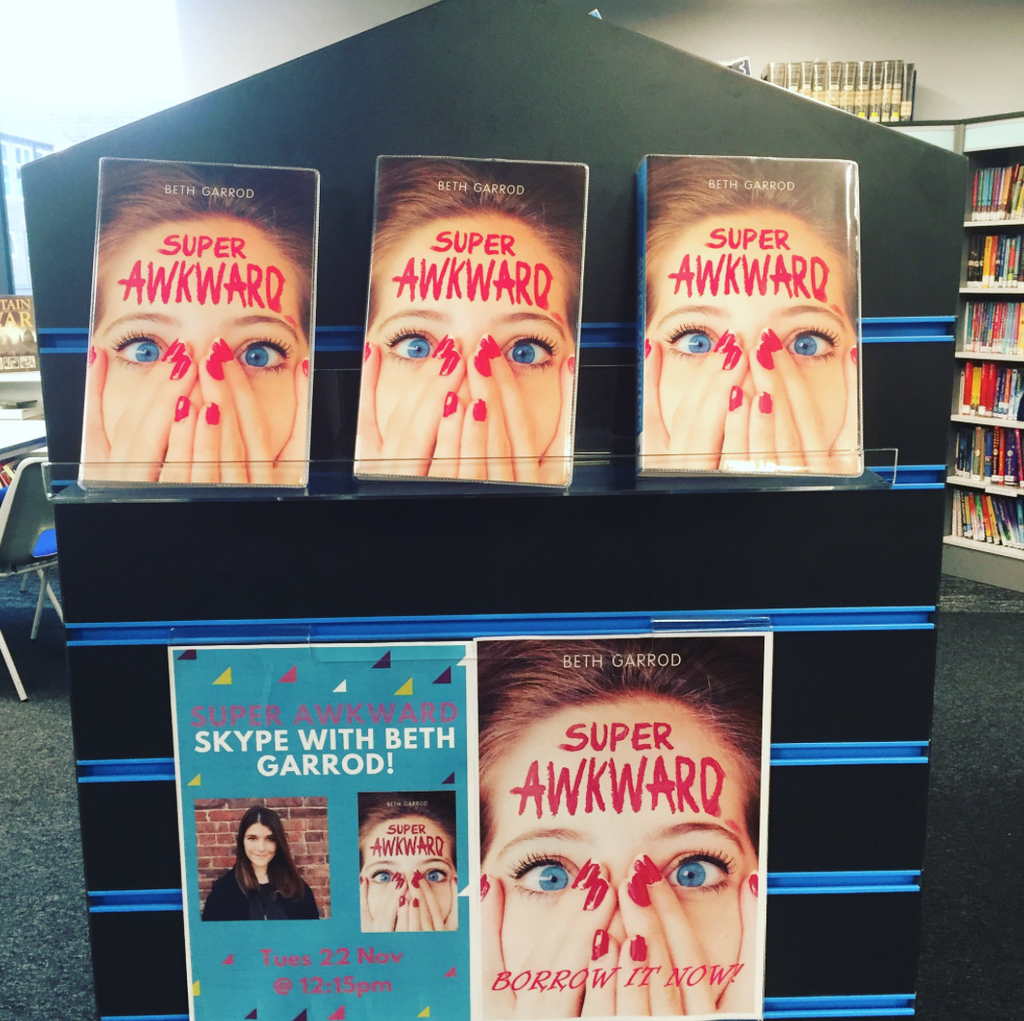 Interviews
8 Awkward Questions for SUPER AWKWARD author Beth Garrod
I recently sat down with London author Beth Garrod for a quick interview. Her debut novel Super Awkward, published by Scholastic, has been extremely popular with teens for its portrayal of Bella Fisher. Bella can't help but get in her own way when it comes to school and life in general.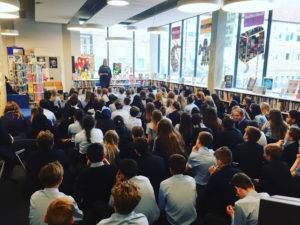 Super Awkward was one of the most popular books at the high school library that I manage and it was a pleasure to have her meet a large group of Year 8 students in May of the last school year.
Super Awkward also won our high school's book award last year, The Bookling. The Bookling is our annual award that is chosen entirely by student votes.
In addition to being an author, Beth Garrod has worked as a TV producer. Her credits include MTV and Blue Peter to name a few. It was a real pleasure to talk to her. Beth's second novel, Truly Madly Awkward was published on 7th September.
Lucas Maxwell: What is the biggest challenge you face when writing from the perspective of a teenager?
Beth Garrod: I think the biggest challenge is the fear of getting it wrong?! Young people get so badly represented by the media, and get associated with so many lazy stereotypes, I would be mortified if I added to that in anyway. On a more practical level, it's about trying to be as accurate as possible about what it means to be a young person now, without sounding like an old person who's just learned about Snapchat Discover for the first time.
LM: What is the first book that made you cry?
BG: My memory is pretty bad, so I can't remember the first, but I can remember crying so much at The Fault In Our Stars that a stranger offered me a tissue. Why on earth I thought I could read it in public, I have no idea?!
LM: Have you ever experienced READER's block?
BG: Of course! Especially after you read a book that you LOVE. Then the next one – even if it's amazing – can feel a bit of a slog. I do sometimes put a book on hold and come back to it.
LM: How important is it that teens see themselves in your books?
BG: Well, I'd love them to – whether they do or not is up to every individual reader. For me the dream is that they identify with it enough to find it funny – that it might give them a bit of cheer in their day. And the mega-dream is that they'd see that the characters don't always get it right, and that they don't always feel like they fit in -and that's just fine.
LM: How did your background in TV & Radio help prepare you to write a YA novel?
BG: I think the main thing is that it means constantly being around young people. Which is great. And that chatting about Taylor Swift conspiracy theories is a legitimate way to spend my working day. Working on digital platforms also means constant feedback and input from the audience – which is invaluable.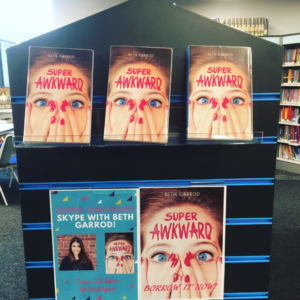 LM: What are you reading right now?
BG: I'm just finishing up When Dimple Met Rishi which I have LOVED – it made me feel a little bit like I was falling in love too.
LM: What advice do you have to teens who will look back on their lives and wish they had some good advice to hang on to?
BG: Some good advice is probably to not come to me for good advice?! I'm still pretty clueless. But I am a big believer that people shouldn't rule themselves out of being able to achieve certain things, like becoming a writer, or awesome scientist, or photographer, or whatever – because in ten years time there will be new people doing all that stuff, so why can't it be them?
LM: Finally, and I ask this of every author I interview. If you had to choose a TV family to live with, who would you choose? Also, you have to live with them…FOREVER!
BG: I took a long time over this question. A LONG time. Can I go with the Cohen's from The OC? Then I be actual friends with Seth and Summer, live in California, legitimately drink from red cups AND their house is so huge I could basically have my own wing and all my friends could visit.