It's Edgar Allan Poe's Party and He Will Swag if He Wants To: 10 Pieces of Poe Swag
Or he'd just brood at his desk and write some other piece of dismal, brilliant fiction. It's Edgar Allan Poe's birthday today, and even if he wouldn't be in the celebrating mood, we are. Poe is so deeply ingrained in the collective American psyche that he shows up without you even knowing he's shown up (do you know how long it took me to realize that Sarah Jarosz's song "Annabelle Lee" was his poem? Let's not talk about it).
All you Poe lovers out there deserve some swag to honor our favorite American Gothic writer. Because Poe's work isn't just literature—it's a mood, a vibe, a feeling, and it's great for some glorious puns.
Decorate your place or yourself with a subtle (or not-so-subtle) nod to the late and great Edgar Allan Poe with these ten Poe swag pieces. Only swag, and nothing more.
Poe yourself a cup of joe in this coffee mug.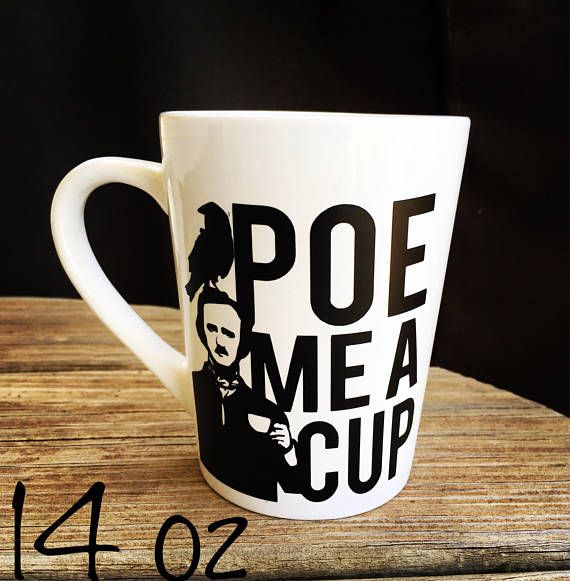 Set your coffee mug down on an Andy Warhol–esque coaster from this set.
Hang up this artsy, grim, and beautiful Poe print set.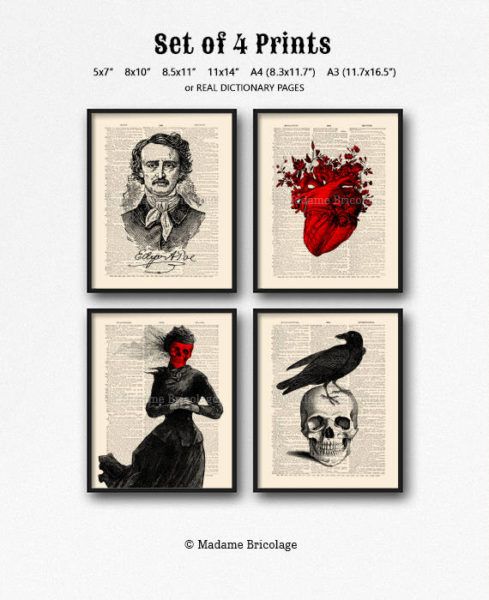 Cozy up in this Edgar Allan Poe sweatshirt, because dang it is cold outside.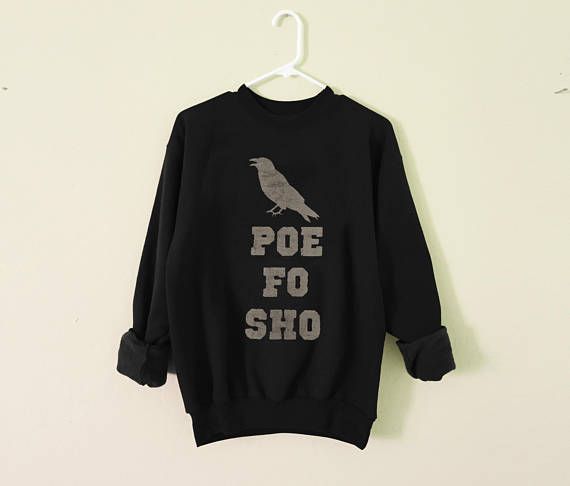 Speaking of cold, wrap up with this scarf inscribed with "The Raven."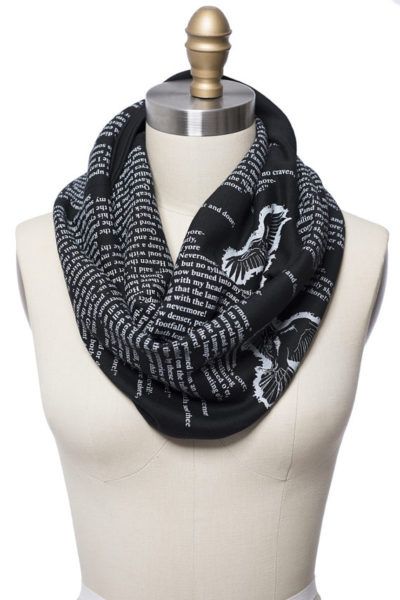 Plan ahead and snag these Edgar Allan Poe ornaments for your tree next year. Poe ho ho.
Contain your Edgar Allan Poe book collection within these Poe bookends.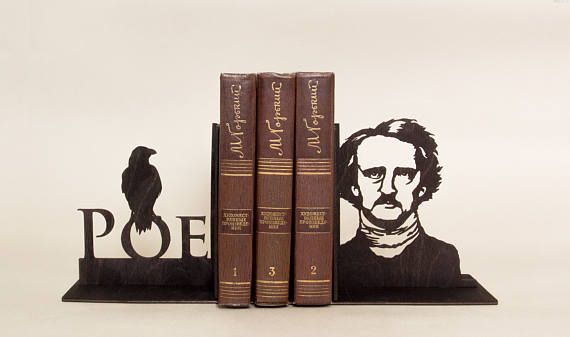 Wear your love for "The Raven" around your neck with this necktie.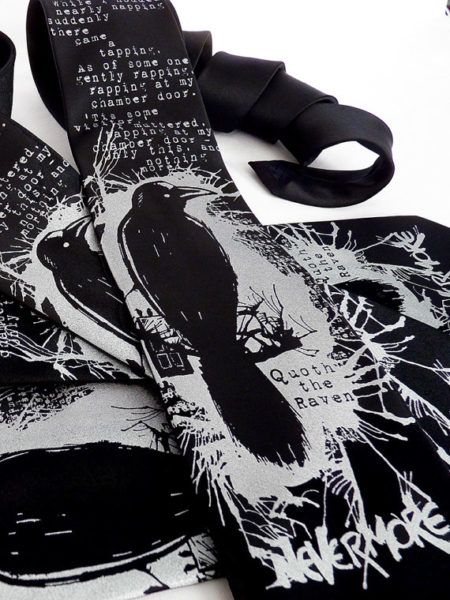 Or keep it subtle with this gorgeous ring, hiding a page of a Poe anthology inside.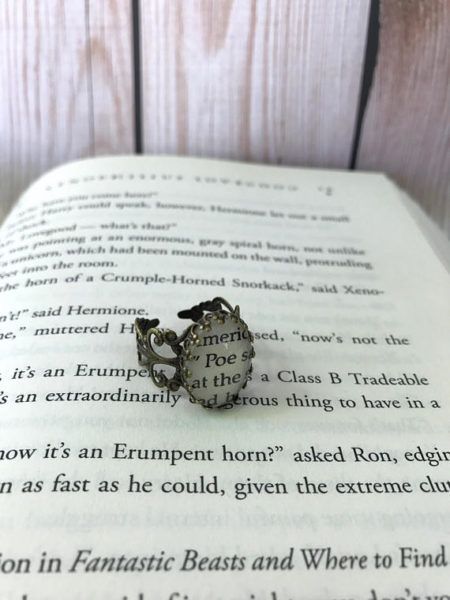 Carry all of your new Poe swag in this sweet tote.