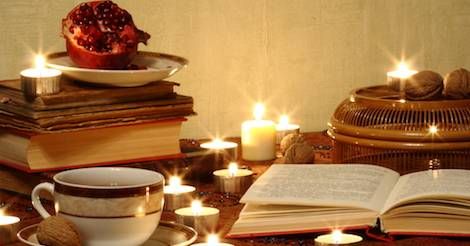 Lists
Eat Your Feelings With Three Fictional Feasts
This content contains affiliate links. When you buy through these links, we may earn an affiliate commission.
By now, most of us would be chucking our belts in the donation bag and investing in stretchy yoga wear, but this holiday season might be particularly tough on the appetite. If you find yourself unable to grab the other turkey leg, take another slice of Yule log, or carve off even one slab of Field Roast, I have a few books to give you a sense of feasting (and, hopefully, restore your appetite).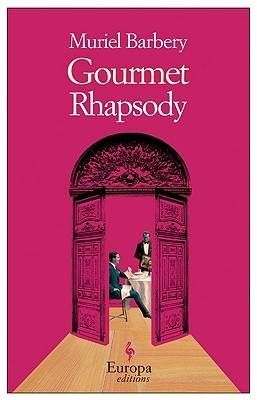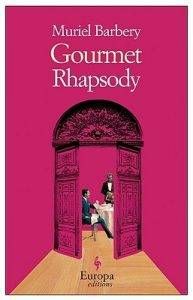 Gourmet Rhapsody by Muriel Barbery
Otherwise known as the mother of all feasting books. A revered and infamous food critic spends his final days in a Paris hotel and in his head. While Pierre Arthens' family and close friends remember their time with him, good and bad, the critic travels back through his memories to identify one enlightening flavor to surpass all others. Every description from Arthens' culinary history predating his celebrity contains some of the best food writing I've ever read, from the simple act of eating a fresh tomato, ripe and enjoyed fresh off the vine, to a lavish meal featuring an anthology of courses. "Sea urchin royale with Sansho," "Pastis of Gauthier pigeon with mace, dried fruit and foie gras with radishes," and "Madeleines with tonka beans." I have no idea what half of that stuff is, but this book made me want it all.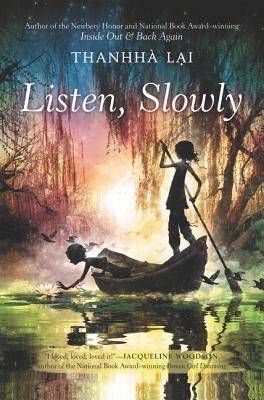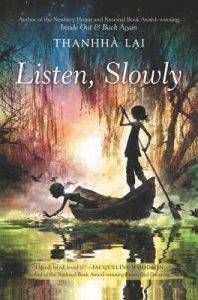 Listen, Slowly by Thanhha Lai

I have a weakness for books featuring Asian food and Lai's story about Mai, a plucky, intelligent young lady visiting Vietnam for the first time, gave me everything I needed to send me scampering to my local
phở
provider on an almost daily basis. Mai tired of her relatives plying her with food, but I never did. She was overcome by the number of dishes on the table every meal, but I never was. In fact, I wanted more, more, more. Make no mistake, Mai knew how to enjoy herself and one of my favorite feasting scenes took place while Mai and her new friend ran around the food stalls, eating everything in sight.
C
rab blended with eggs served with spicy broth and rice noodles, grilled fish wrapped in lettuce and dipped in fish sauce, sticky rice cake, so much b
ánh cuốn
, and my favorite comfort food–
phở
. I'll be back with the last book after I pick up my order…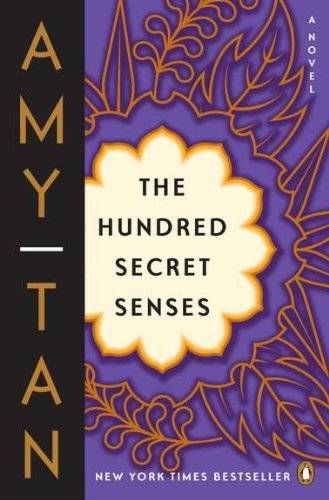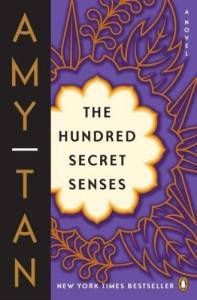 The Hundred Secret Senses by Amy Tan
Like I said, I want all the Asian food fiction. This was the first book that showed me the power of food writing and gave me something familiar in a fictional feast. Until Tan's books, none of the meals discussed in the books I read resembled my favorites. And then there was Kwan. Kwan expertly shelling a glistening stir-fried prawn in her mouth, Kwan stirring scallops with sliced celery…it's not a traditional feast, but that entire kitchen scene where Kwan talks at her sister while cooking an incredible meal like it ain't no thing puts me in a nostalgic (and hungry-making) stupor.
I'm starved again so I'll stop here, but I hope you'll put your favorite fictional feast on the table and enjoy something tasty this season.