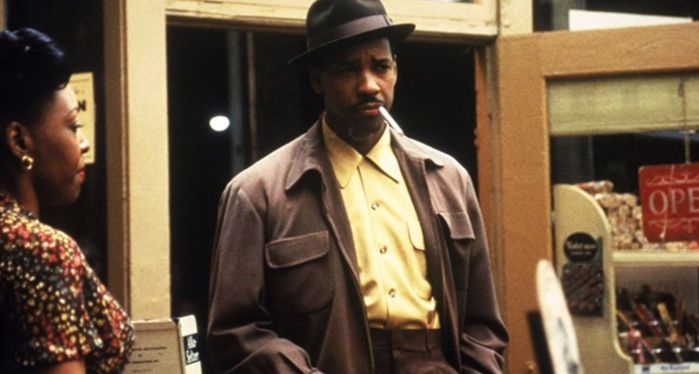 Lists
Walter Mosley and Easy Rawlins Recognized Again
This content contains affiliate links. When you buy through these links, we may earn an affiliate commission.
Walter Mosley will be the first African American writer to receive the prestigious 2020 Distinguished Contribution to American Letters from the National Book Foundation. Mosley has written 60 books of nonfiction, fiction, mystery fiction, and science fiction.
Walter Mosley, a Los Angeles native born in 1952, who now resides in New York and Los Angeles (Mosley and I shared the same high school, Alexander Hamilton High School, a school that often appears in the Easy Rawlins series) has also been the recipient of the O. Henry Award, The Mystery Writers of America's Grand Master Award, a member of the New York State Writers Hall of Fame, a Grammy, several NAACP Image Awards and the Pen America's Lifetime Achievement Award.
Readers appreciate the clarity and the enlightenment that Mosley's books bring. David Steinberger, Chair of the Board of Directors of the National Book Foundation, announced their choice of Mosley for the award in early September, stating: "Mosley is a master of craft and and narrative, and through his incredibly vibrant and diverse body of work, our literary heritage has truly been enriched."
Of the 60 books that Mosley has published, 14 comprise the Easy Rawlins Mystery Series. For education and elucidation regarding the social, political, and cultural fabric of Los Angeles from the 1950s through the 1960s, read the Easy Rawlins books.
The genius of Mosley and his immortal character Easy Rawlins has often been compared to the noir novels of Raymond Chandler or Dashiell Hammett. But Mosley goes a great deal further with Easy Rawlins: these are not the lightweight atmospheric stories involving the very usual suspects of bad women and weak men.
Mosley infuses Easy Rawlins with a strong plot line in his stories, but every Easy Rawlins story lays bare the brutal effects the country's historical racism has had on his Los Angeles characters.
Listed below are six Easy Rawlins mysteries that will change your life in a good way. You will become a devotee of Easy Rawlins and of Walter Mosley.