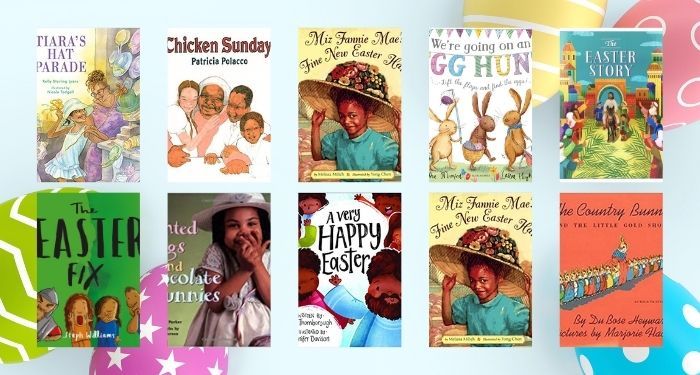 This content contains affiliate links. When you buy through these links, we may earn an affiliate commission.
Easter was always one of my favorite holidays growing up. It offers hope after a long winter season, the promise of new life blooming, and chocolate bunnies that I would devour before breakfast. Easter also offers the chance to reflect on family celebrations, and celebrations around the world, and to think about how we want to share those celebrations with the kids in our lives. Whether your family celebrates Easter as part of your faith, recognizes the holiday as part of the coming of spring, or participates in the secular parts of the Easter season, there are plenty of books to entertain kids and explain the holiday to them.
In the ten Easter books for kids below, you'll find bunnies on an egg hunt, illustrated retellings of the Easter story, and a book about a Mama Bunny with big dreams. All these books have the kind of fun and colorful illustrations that kids love, as well as chances to talk about the meaning of Easter and learn about its origins, and many of them would make great Easter basket gifts. I hope this Easter brings all who are celebrating hope, joy, and plenty of treats of your choice!
---
Looking for more seasonal books to read with kids? Check out these spring books for preschoolers. And be sure to check out our children's book archives for picture books, board books, and so much more!