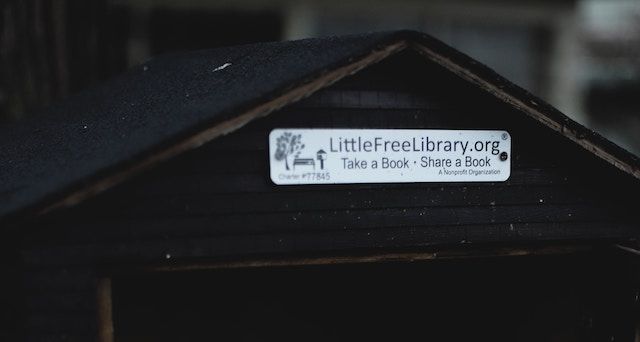 This content contains affiliate links. When you buy through these links, we may earn an affiliate commission.
There are three Little Free Libraries within less than a mile of me, and many more in my neighborhood. I live on the east side of Rogers Park, a community between Northwestern and Loyola Universities on Chicago's far north side. It is one of Chicago's very few integrated neighborhoods, and one of the few places in America where people of different backgrounds live together in relatively even numbers. It is a place Eula Biss and Richard Powers wrote about, and it has beaches where the waves of the Great Lake crash in the late November gales.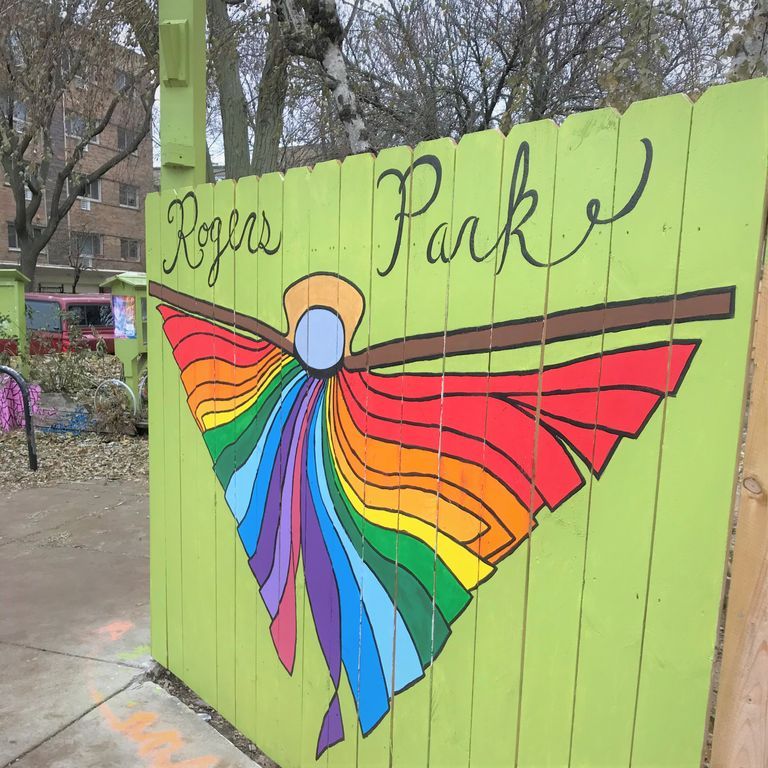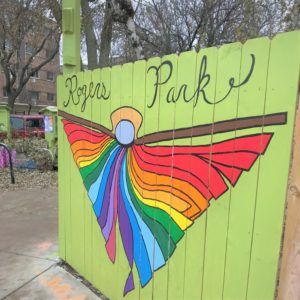 All three of the Little Free Libraries are as diverse as the people who live here, all three making me feel just a little bit more like I am home.
One is long and green and skinny. It overlooks a vacant lot where The Heartland restaurant once stood. The little library is the last eminent of the rebellious, political, community-based feel of what the restaurant down the street.
The second one sits on a narrow road near the L tracks. Like the one in front of the Heartland, this one is surrounded by colorful murals, a testament to the art of the city. This little free library waits for passersby on their way to the station and looms over a strange yard full of found art, sculptures made of old plastic happy meal toys and metal scrap spin in the breeze. It is clear on all sides and has lots of graffiti. I have seen someone take my books straight out of it, less than a minute after I have put them in.
The quietest one has a view of Lake Michigan. It looks out over the street with its bright red door begging to be opened. Lately, it was full of a strange collection of old sci-fi novels and mysteries the last time I passed by. It sits on the top of a fence about a hedgerow and looks as if it too were growing.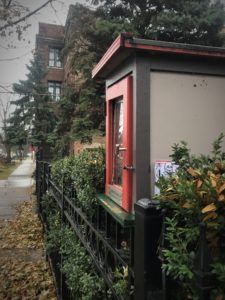 As an avid reader with a tiny studio apartment, I am often quite careful with the number of books I keep. Because of this I often have to purge the sagging shelves, and the little free library is just the place. I take stacks of advanced reader copies; books I know I will only read once and the occasional gently loved magazine to the libraries. I crack open their doors and leaving the books in a neat row to be read by someone new. I like walking by a few days later to see what books people have taken and which books are still there waiting for me.
Like with all Little Free Libraries around the country, you never know what you will find inside the one's here in Rogers Park or the rest of Chicago. Sometimes they are packed full while other times there is only a lonely book or two. I have found VHS, old manuals, and loads and loads of diet books. But I have also found treasures too, including essay collections, contemporary fiction, strange little zines, and even a first edition of Ahab's Wife. As one of my all-time favorite books, Ahab's wife now sits proudly on my top shelf.
There is something deeply connecting about Little Free Libraries, no matter where I find them. They normalize and democratize reading in a profound way. We are are losing this democratic bookishness as more and more libraries sacrifice shelf space for computer space. I am grateful to have these little shrines to books in my neighborhood and I hope I can keep filling them for years to come.