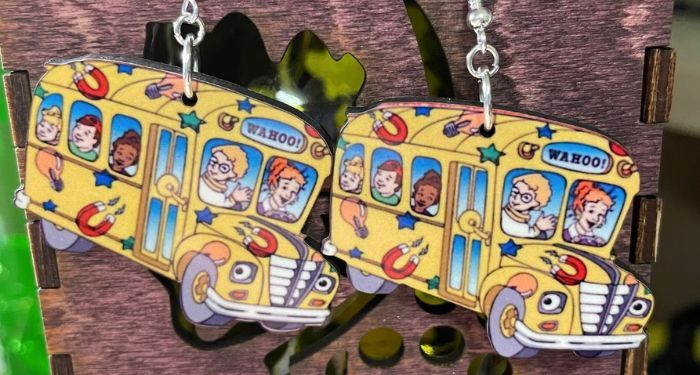 Book Fetish
Dazzling Dangles and Studs: Earrings for Children's Book Lovers
This content contains affiliate links. When you buy through these links, we may earn an affiliate commission.
Whether you work in children's books as a librarian, teacher, editor, or other capacity, are a parent of young readers, or simply just love children's books, then this roundup of bookish goods is certainly going to ring all of your bells. What is one way you can show your love of everything from Clifford to Frog and Toad? The answer is earrings. These earrings for children's book lovers will have you wondering how many pairs are too many pairs to own. Because, frankly, you're going to get compliments galore and questions asking where you found those earrings.
I've highlighted earrings featuring children's books before in several posts on different topics, but I've been saving so many of them on Etsy that pooling them into a single post was necessary. Yes, you might see some you saw in this roundup of goods for Frog and Toad fans and in this roundup of other fun book fetish. But most of these are earrings for children's books you have not yet seen here. Prepare to be dazzled.
These children's book earrings include both dangling options and more stud options. They make the perfect treat for you or the kid lit lover in your life.
Note: it should be of little surprise few of these earrings celebrate and honor books by and about people of color. With publishing only just putting more effort into producing these titles, so, too, is their popularity in the cultural zeitgeist. We'll see more trinket homages as we see more inclusive books on shelves. Also of note, this list is only children's books. I've left YA book earrings off, as that could be a post in and of itself.