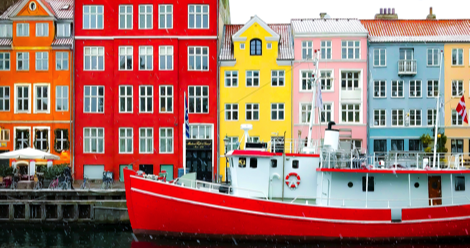 This content contains affiliate links. When you buy through these links, we may earn an affiliate commission.
The Year of Living Danishly by Helen Russell is an entertaining look at living in Denmark. Helen Russell and her husband were living busy lives in London when he received an offer to work for Lego in Denmark. Initially the author was reluctant to leave her job, her family, and friends to go and live in a foreign country. However, after some discussion, the couple decided to give living Danishly a year's trial.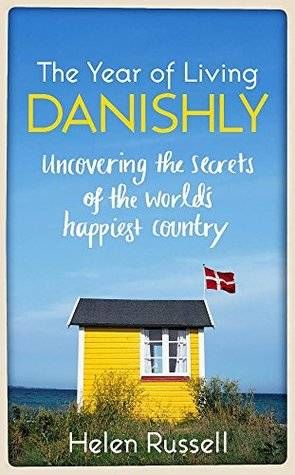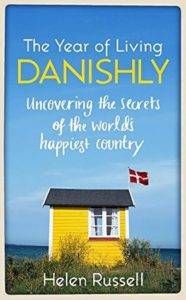 While Russell's husband was at work for Lego, the author found work as a freelance journalist. As a part of her work writing, she decided to explore exactly why Denmark had been ranked the World's Happiest Country in the World Happiness Report. Denmark has been ranked the World's Happiest Country, not just once but three times, in 2012, 2013, and 2016. The 2018 World Happiness Report has just been released, with Denmark ranking third, after Finland and Norway, respectively.
Russell writes from personal experience of what it is like to live in Denmark. The book is filled with anecdotes and reflections on a variety of aspects of the culture in Denmark. Each chapter explores a different topic, covering: Hygge, work-life balance, learning a new language, holidays, parenting, the public health system, traditions, the weather (spoiler alert: it's cold), and more. Added to this, Russell uses her journalistic connections to interview Danish experts in each field, to determine exactly why Denmark is so successful in the happiness stakes. Written with humour, insight, and an engaging style, you cannot help but fall in love with this small Scandinavian country.
Dreaming of Living Danishly
As I read The Year of Living Danishly, I found myself dreaming of moving there myself. Inspired, I downloaded a Language App and began to learn Danish (I am now 47% fluent). I found myself telling people about this great book I was reading. I had literally become the Danish Tourism representative in my workplace. That is, until I read about how extremely cold and dark the winters are. Rethinking things, I decided that maybe I like where I live after all.
Interestingly, Australia, where I live, has ranked in the Top 10 Happiest Countries in the World, in every report from 2012 to 2018. So perhaps I don't need to move to Denmark after all? For those of us who can not immigrate to Denmark, Russell has provided her top ten tips for living Danishly. No matter where you live, these tips can be applied to bring a little bit more happiness into your life. Right now I'm going to start with Tip no. 2. to "Get hygge" by making myself a cup of tea and cosying up with a good book!