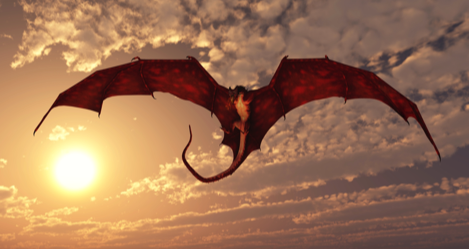 This list of dragon series for young readers is sponsored by Shadow Mountain Publishing.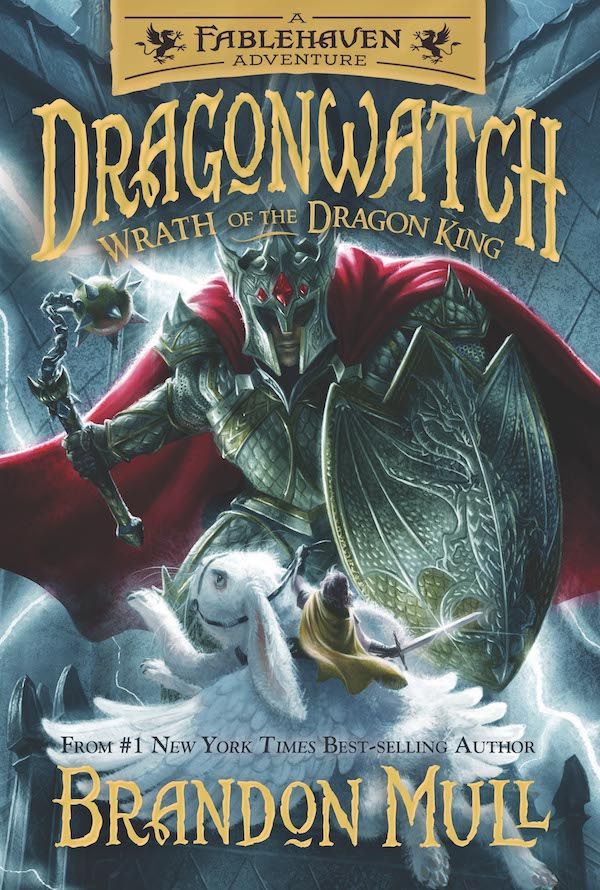 The dragons have declared war! After a humiliating defeat at the hands of Kendra and Seth, Celebrant, King of Dragons, prepares to unleash his fury and take control of his native preserve. Two of the seven dragon sanctuaries have already fallen. Will Wyrmroost be next? One thing is certain – dragons are deadly foes, and one wrong move could bring swift defeat. It will take more than Kendra, Seth, and their current allies have ever given to endure the wrath of the Dragon King.
---
Everybody loves Dragons, right? There is a hidden Khaleesi inside all of us, and certainly we bookworms have a natural instinct to collect and protect our precious treasures (that's books, in case it's not evident), and even exhale metaphorical fire when someone returns one of our books dog-eared and stained.
Bellow, there's a list of fantastic reads – and they all contain dragons! Enjoy!
How To Train Your Dragon by Cressida Cowell
This is a series of twelve books, which tells the tale of Hiccup. Hiccup is a Viking hero nicknamed as "The Dragon Whisperer", but before earning the title, he had to learn how to overcome his fears, and how there are different ways to achieve the same result. Kinder ways. We mustn't forget to put our heart in what we do, and we'll get better things than expected.
The Inheritance Cycle by Christopher Paolini
This tetralogy is better known by the title of its first book, Eragon, which, in the same fashion as How To Train Your Dragon, has a movie adaptation. Eragon is the main hero of the series, a poor farm boy who sees his life turned upside down when he finds a blue stone in the forest, which turns out to be…a dragon egg. Now Eragon has to defeat enemies he had never heard of, and bring peace to the empire.
Dragonkeeper Chronicles by Donita K. Paul
This series is made of five books, and it follows two main heroes, rather than just one. First, the main focus falls on Kale, a girl who is saved from danger by Paladin servants, but this rescue comes with a price: she is taken to The Hall, trained, and made to embark on a perilous search for a dragon egg. Later in the story, Bardon – a knight in training – journeys side by side with Kale to assure their land is safe and sound.
The Dragonriders Of Pern by Anne McCaffrey (and Todd McCaffrey)
Written by Anne McCaffrey, who started the series in 1967, it became a writing partnership in 2003, when McCaffrey's middle child, Todd McCaffrey, joined his mother in this science fiction adventure. This series is made up of 23 novels and many short stories, and it tells the life of Pernese people, who are mainly threatened by the Thread, a deadly phenomenon that destroys all organisms that it touches. Intelligent fire-breathing dragons are there to save the day.
Dragonbreath by Ursula Vernon
What's the worst thing that can happen to a dragon? Being unable to breathe fire. That's exactly Danny Dragonbreath's problem, which means a life of being bullied at school. With eleven books already out, this is a super-sweet story with a cute dragon as the main character, and it will amuse adult and kids alike.
Tales From The Chocolate Heart series by Stephanie Burgis
This book series can be described as a sort of reverse tale: here, it's the dragon who becomes a girl. In her quest to capture a human, Aventurine is tricked into drinking chocolate by the human she tried to snatch, and becomes herself a human girl. Instead of being put off by this sudden turn of events, however, Aventurine decides that chocolate is her business and she's willing to learn how to make it. But turning this new dream into a reality isn't as easy as she deemed it to be.
The Girl Who Drank The Moon by Kelly Barnhill
This is a very sweet story of a lovely witch who takes abandoned children and lays them in the hands of new, loving families. When Xan nourishes a baby with moonlight, instead of starlight, the baby becomes a magical being so Xan decides to keep that child as her own, naming her Luna. Of course, no mistake ever goes by in literature without a set of events developing from there, and when Xan's life is in danger, it's Luna's time to use her magic to protect her.
The Girl At Midnight by Melissa Grey
Echo is a free spirit, and a thief. She's part of the magical Avicen race, who live beneath the streets of New York. When war breaks out near her home, she decides to take the skills she learned from pickpocketing on the streets to find a powerful creature called Firebird. A task that may be just too big even for the daring Echo.
Talon by Julie Kagawa
This series reports the clash between two orders: the Dragons of Talon, and the Order of St. George, dragonslayers who want to wipe the dragons from the Earth. A soon-to-be dragonslayer, Ember Hill, has an encounter with a dragon, and that will change everything she has been taught about the dragons so far. While she worries and wonders about her future, she is set to be hunt down by Garret, but he too has doubts about the task that has been imposed to him and the order he is a part of.
Dragon Of The Lost Sea by Laurence Yep
First published in 1982, this series is made up of four books and they follow Shimmer, an exiled dragon princess who has taken a human form to remain concealed. A series of events find her in the company of Thorn, in the quest to find Civet, a powerful witch who sealed the waters of her homeland, but soon enough Shimmer finds out that not everything is as black and white as it seems.