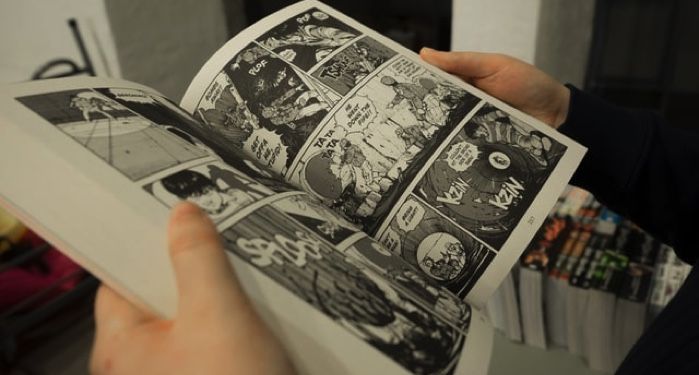 This content contains affiliate links. When you buy through these links, we may earn an affiliate commission.
Part of what I like about comics is that they're faster and easier to read than most prose books. If I'm not in the mood or don't have the brain power to stare at endless paragraphs, I can still enjoy a good story by picking up a comic and immersing myself in the colors and pictures. And it's nice to get the satisfaction of finishing a book without having to expend energy I don't have.
These comics, the ones on this list, are not those comics. These comics are doorstoppers: at least 300 pages long. That may not seem too long for a prose book, but for comics? It's ridiculous. Consider that the average "floppy" nowadays is under 30 pages and that the average trade paperback rarely exceeds 200 pages. When that's your standard, 300 pages attracts attention.
I'm not including omnibuses here: those collect a large number of issues from a single title and so can be very long, but they don't generally tell a single, cohesive story. For this list, I stuck only with comics that use their massive page count to tell one self-contained adventure. I'm also sticking with comics you can read in a single volume. So, while comics like One Piece or DC Comics: Bombshells certainly exceed 300 pages, that is spread across multiple volumes, with each individual volume coming in at well under that number.
Why am I being so picky? For the novelty. Comics, as I said, historically tend towards brevity and serialization. Comics that buck the trend and push the format's traditional boundaries by pushing out the page count are worth exploring, both for their daring and for the fact that these chunky graphic novels are sure to keep you occupied for a good long time!
---
For some doorstopper prose novels, check out these ones by authors of color!