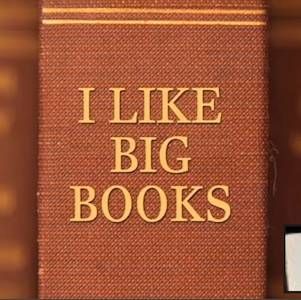 Lists
Door Stoppers: Big Books By Women
This content contains affiliate links. When you buy through these links, we may earn an affiliate commission.
As an obsessive book lover whose reading speed approaches the freakish, there are few things on this earth that fill me with greater joy than the prospect of a novel big enough to keep me busy for a while. But visitors to the land of Really Really Long Books might be alarmed to find themselves in a field littered with fellows: there's your Pynchon and your inevitable Infinite Jest, sure, but what of the ladies? If, like me, your tastes run to the less white-dudely, never fear: there are plenty of supersized books for us happy misandrists to sink our teeth into as well. To wit: a by no means comprehensive sampling of my favorite giant novels by women. (For the sake of brevity, I'm focusing here on contemporary literary fiction—there are many, many more examples in the realms of speculative fiction and classic novels.) Please add your own favorite lady-penned doorstoppers in the comments!
The Goldfinch, by Donna Tartt (775 pp.)
My love of all things Tartt is something of a running joke by now among the people who know me best, but even if you weren't won over by her extended treatise on rich white boys behaving badly, The Secret History (itself no small book), her newest novel just might win you over. This Dickensian epic follows the misadventures and drastically changing fortunes of Theo, an accidental art thief, sometime junkie, orphan, and ne'er-do-well. People either love this one or hate it, but if Donna's your jam, it's straight crack.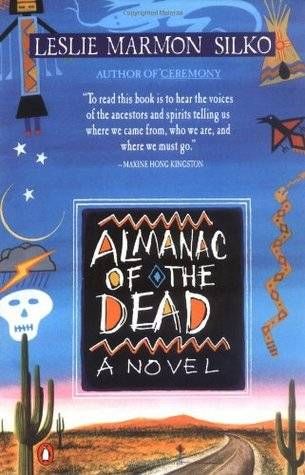 Almanac of the Dead, by Leslie Marmon Silko (768 pp.)
God, this book. Vast in scope and epic in ambition, Silko's extraordinary 1991 novel, set in the American Southwest and Central America, is an immense tapestry weaving together mythology, multiple storylines, a huge cast of characters, and dense, complicated themes of genocide and resistance, colonization and its discontents. Passionate and devastating, it's a beautifully written condemnation of atrocity and an apocalyptic vision of the future. It's not an easy read, but it's an amazing one.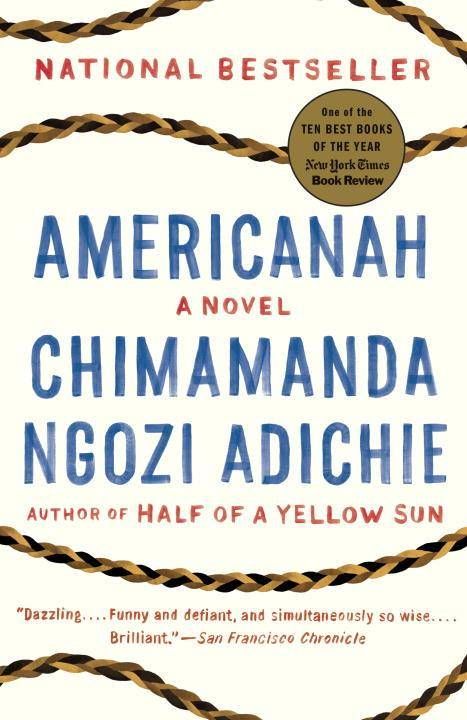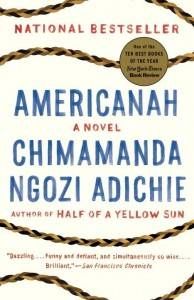 Americanah, by Chimamanda Ngozi Adichie (588 pp.)
God, this book! Ifemelu and Obinze fall in love as teenagers in Nigeria; they're separated when super-foxy and wicked smart Ifemelu leaves for the United States to study while Obinze heads to London and eventually back to Nigeria. Though both build successful lives for themselves—Ifemelu as a hilarious and sharp blogger who dissects race in America—they can't escape the pull of their past, and when Ifemelu returns to Nigeria herself, they discover that true love makes for some complicated decisions. Scathingly funny, smart as hell, and also a truly great love story.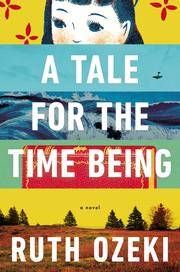 A Tale for the Time Being, by Ruth Ozeki (432 pp.)
Moving back and forth between the diary of Nao, a Tokyo teenager with some serious troubles, and Ruth, a writer who finds Nao's journal washed up on the shore near Vancouver, BC after the 2011 tsunami (and who bears more than a passing resemblance to the author), this multilayered novel tackles big topics with grace. Ozeki plays around with memory, time, Buddhism, quantum mechanics, and identity, but never loses sight of the novel's human stories.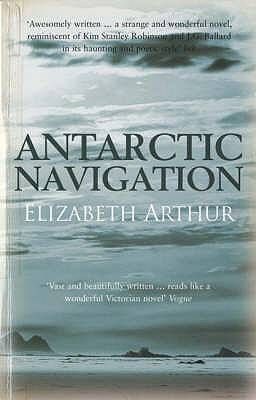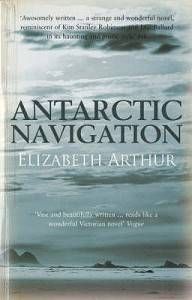 Antarctic Navigation, by Elizabeth Arthur (798 pp.)
Gorgeous and unforgettable, Antarctic Navigation is the story of Morgan Lamont, a woman so obsessed with Robert Falcon Scott's doomed expedition to the South Pole that she decides to recreate it. Morgan is a fantastic character—tough, obsessive, cranky, independent, and belligerent—and there's clearly an awe-inspiring amount of research that went into the book (Arthur was the first novelist ever selected for the Antarctic Artists and Writers Program, which is possibly the coolest residency on the planet [in addition to being the coldest, har har]). Arthur writes beautifully about the landscape, the environment, and the Antarctic continent; while the book can be slow-moving in places, it's well worth the investment. I read this book years ago and still think about it; it's one of those.
The Last Samurai, by Helen DeWitt (544 pp.)
Terrifyingly brilliant translator and single mom Sibylla is raising her even more terrifyingly brilliant child-genius son, Ludo, who's reading The Odyssey in the original Greek by the age of four and starting to ask a lot of uncomfortable questions about just who his dad is. As a substitute, Sibylla feeds him a steady diet of the Kurosawa film The Seven Samurai; Ludo, inspired, sets out at age 11 on a quest to find his missing pa. Inventive, funny, risk-taking, and really, really smart, The Last Samurai is a page-turner that's also packed with high-level pyrotechnics, making for some seriously readable brain food.
____________________
Follow us on Twitter for more bookish goodness!