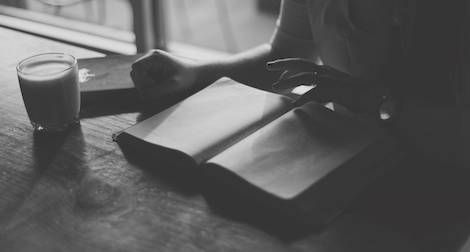 You can judge a book by its cover. But have you ever judged a reader by their book? Full disclosure: I have. Book shame is real, and I have been both a perpetrator and a victim.
Let's get this out of the way real quick: life is too short to feel shame. Especially for something you love.
When I was a college freshman, the Twilight series was exploding. If you were in a subway car, there was a good chance that someone sitting across from you had one of those sleek black and red covers. Around that time, I noticed a strange new trend: people using book protectors to disguise what they were reading. These solid-colored book protectors were meant to defend a book from wear and tear. But they had an alternative use as well.
Admittedly, I haven't noticed anyone using book protectors for a while. (But then again, when I'm using public transportation, I'm usually reading and not paying attention anyway). But I've had multiple conversations with people admitting that they were too embarrassed to be seen reading certain books in public, for a number of reasons. Subject matter, age range, reputation—do you remember when Fifty Shades Of Grey was published? The awkward glances pin-balling back and forth on the train or in a café were, well, awkward.
Personally, my occasional book-shaming stems from being chastised for reading books that were too disturbing as a kid. Or "too mature for your age." I got that one a lot. I went through a period where all I read was horror. The darker, the better. A librarian once refused to let me check out Gerald's Game, simply because she thought I should be reading nice coming of age stories instead. And I've already shared in a previous post how people reacted to my Flowers In The Attic obsession. And you know what? If someone takes issue with my taste, it's not my problem. It's theirs.
The truth is, I always judge myself the hardest. I find myself looking up from what I'm reading on occasion to see if the person next to me is judging me. Like they care! But in so many ways, I'm still that young reader that's afraid she'll get in trouble for reading something too violent. Or scary. Or sexy.
I don't think I'm alone here. Nowadays, when I find myself thinking too much about I'm reading, or what a stranger is reading, I remind myself that it doesn't matter. I recently discovered this video where people read fake books with absurdly hilarious titles on the train. Some of them are too inappropriate to mention, but I do love How To Hold A Fart In. Check it out here: https://youtu.be/jFxu9dOO4zk
If you're reading a book that excites you, that's something to be celebrated. No matter what the title is. Tell that shame to suck it.