Nonfiction
Don't Give Up Until You Drink from the Silver Cup
This content contains affiliate links. When you buy through these links, we may earn an affiliate commission.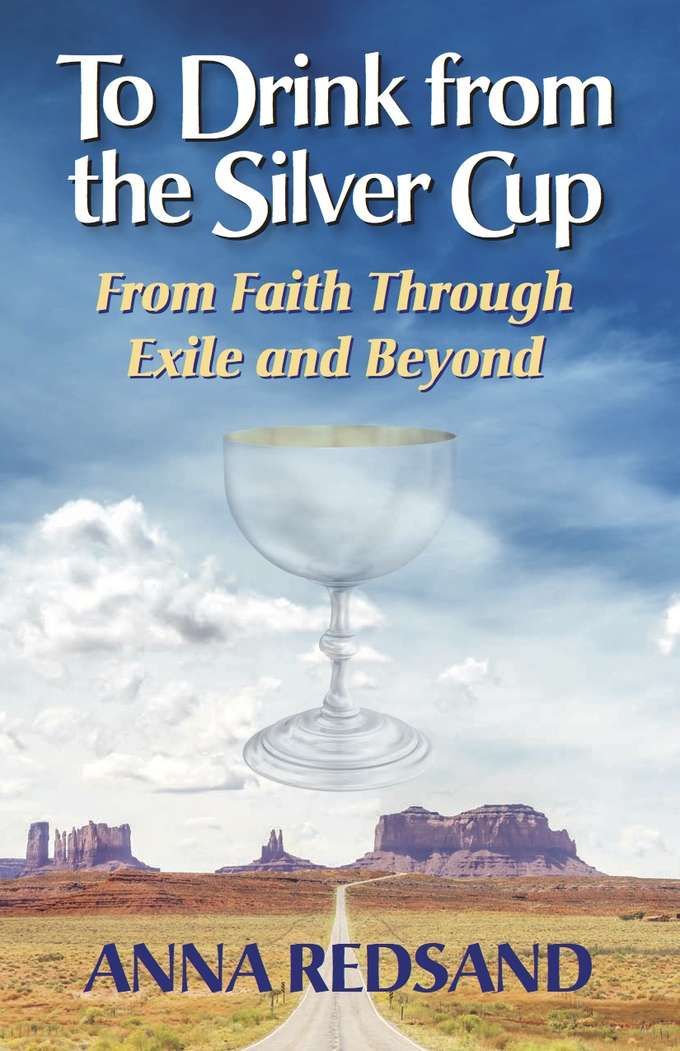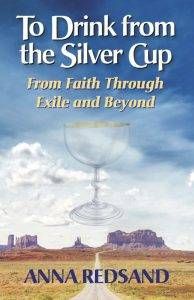 "I'm pulling the book," Anna Redsand told me.
Whether we spoke in person, or over email, or text, or social media, I no longer remember. What I do remember is my disbelief that a person whose book had been accepted for publication would choose not to publish. But Anna had decided the publishing house wasn't a good fit. Furthermore, she wasn't sure she should publish this book at all. Maybe she would self-publish. Maybe she would never release it into the world.
I met Anna Redsand in Kalamazoo, Michigan in 2004. She had just entered the MFA program from which I had just graduated. It didn't seem as if we'd have time to develop a rapport, until she turned up at a writing retreat I'd organized outside of Sedona, Arizona in 2011 to work on her memoirs.
Anna's memoirs are unique. What other white woman grew up on the Navajo Reservation eating ách'íí' and alkaan in the 1950s, recited the Lord's Prayer in Diné, or integrated the Rehoboth mission boarding school dormitories? How many people wrote Navajo-centric school curricula in the '70s, or lived on women's land on the North Island of New Zealand, or just moved to Denmark for a while?
The seed of her story is unfortunately not unique: one day, when she is sixteen years old, Anna hears her mother criticize two women at the mission.
"We're worried about Jennie," my mother said, "because she's been staying with Alice at night."
"What's wrong with that?" I asked, but already I was afraid.
My mother raised her voice and pushed her words out with heavy air. "They're living in sin. They should see a doctor."
In fear not only for her soul, but also for the love and acceptance of her family and her god, Anna rushes home to burn her girlfriend's love letters. She had never heard the word "lesbian," but she had heard her mother's opprobrium.
Over the course of the next several years, I critiqued many versions of To Drink from the Silver Cup, teasing Anna that I had probably read her book more than anyone else. I think I marked up four different, complete, drafts, along with a dozen partial forms. I knew this book. I believed in this book.
But it was Anna's book, and she pulled it. We had long email conversation about the book's fate and Anna's decision, and while I know she had similar conversations with other writers, I like to think that I had some part in helping To Drink from the Silver Cup evolve.
"Who do you think will read it?" Anna wanted to know. "Who do you think is its audience?"
"Everyone who teaches gender studies or queer studies, first of all," I told her. This book should be cherished in academia, cited in papers and discussed in classrooms. "And anyone interested in religion and spirituality, and sex and sexuality. People who enjoy memoirs in general, and people who appreciate wisely crafted nonfiction. People who want to read about the problems with missions and missionaries, about civil rights issues, people who are interested in Navajo issues, especially in the intersection between Christian missionaries and Navajo religion. People who are estranged, or considering estrangement from their families of origin. People leaving the church, or coming back to the church. People searching for their identities. People on spiritual quests."
But set aside all those grown-ups, with their grown-up reasons for reading a book. "Right now," I said, "there's a fourteen-year old girl sitting in her room, terrified that she will never reconcile her sexuality with her parents' religion. You should publish this book for that girl."
Anna decided to release To Drink from the Silver Cup in a blog format, chapter by chapter. I think it was her way of assuring herself that a wider range of readers would find merit in her work. Eventually, she found another print publisher, Terra Nova Books, and removed the text from the internet to make way for the hard copy.
Reading the book again, this time on paper, I had to admit that Anna made the right choices. I had laughed when she told me that they were changing the book's title and she must solicit opinions on a new name. "It's like talking about renaming a seven-year-old," I said, wondering what other changes they would make to a long-completed manuscript.
Somehow, though, the changes felt subtle and intelligent. The ending had become much more satisfying, and certain details made much more sense. To Drink from the Silver Cup turned out better for Anna's decision to withhold publication until she found the perfect fit: a better publisher, and a better book.