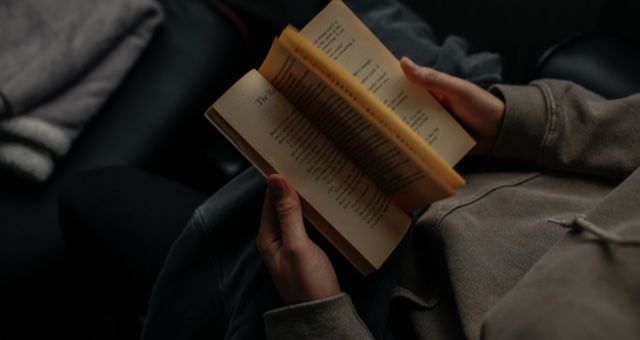 Fiction
Reading Pathways: Donna Tartt
This content contains affiliate links. When you buy through these links, we may earn an affiliate commission.
It has come to my attention, through the various reviews I have stumbled upon online, that Donna Tartt is the kind of author that people either love or hate. While some are smitten by her writing, others can't deal with the length and detailing of her narrative. It is rare to hear someone saying that her writing is just alright, meh, not their cup of tea.
I'm not an easily pleased reader; over the years I have become, unfortunately, too picky in what I read, and easily bored. I've read four of the Game Of Thrones series before deciding that they just weren't for me: everything from the story to the characters was good, but Martin's long descriptions drove me up the wall. Four whole pages to describe the scene of a banquet? No thank you. I eventually decided that I didn't want to commit to the rest of the book series anymore, because they were taking too much of my time, time that I needed to read the countless books on my TBR pile. Then again, as a general rule, I don't do well with long books and that is something I have accepted. It makes exceptions even more delightful.
I do admit that some of the passages in Donna Tartt's books could probably be edited out, since they don't always add something important to the story or the characters, and yet I continue to persist in reading her stories, because I do want to know how it ends, and her writing seems to lull me, rather than bore me. In fact, if I hadn't read the reviews claiming that her writing drags on, I might not really have noticed it myself.
I do entertain the possibility, however, that starting off with the right book was probably crucial for me to become yet another of Donna Tartt's fans, so if you've heard of The Goldfinch – the movie was recently released – and you'd like to immerse yourself in her writing, this is how I recommend you pick it up.
Start From The Beginning
I can't remember exactly how I stumbled upon The Secret History, but it is very likely that I heard someone talking about it here on Book Riot after the news of a movie dramatisation of The Goldfinch came out. I do remember getting my curiosity spiked when I learned that the book starts with the announcing of a murder, and is then narrated from the past to the present – a little bit like One Of Us Is Lying by Karen McManus.
When the main plot of a book is revealed straight away, I sometimes question why the author decided to show their hand from the beginning, but there is a lot to be found even when you know what happened: how did it happen, and why. And this book truly is a lesson on how to reveal so much from the start, and yet have the reader hooked on a story.
I guess that one of the things that worked for me is how much the book's narrative placed me back into the environment of the Dead Poets Society: University students, of course, but also cold Autumn days, dreams, and mystery. More than this, though, it made me, personally, question the way I take sides in life: no tale or point of view is as straightforwardly black and white as we sometimes perceive it. Not always what is wrong is what feels wrong.
The book was Tartt's debut, and it was published in 1992.
Then Leap To Her Most Recent Work
This is becoming a pattern with Tartt's works, but I decided to read this book because the blurb brought me back memories of Girl With A Pearl Earring, another book which had a big impact on me as a young adult. Add that to the fact that I recently moved to the Netherlands, and how much admiration I have for the Dutch masters, and you've got the perfect recipe to pique my interest.
The Goldfinch delivers its promises and it's no surprise that it has been picked up for a movie: a terrorist attack in a famous museum and a 13-year-old kid, orphaned by the attack, who takes a painting – The Goldfinch, originally named Het Puttertje, by Carel Fabricius – with him and naively clings to it as if the piece was a part of his own life story, a way to get some compensation for the tragedy.
The book is contemporary, and it plays with our attachment to precious, ancient things. It cleverly leads us to feel sympathetic toward the main character, Theo, up to a point in which we begin to question his actions. In a way, I think it is safe to say that the character's development feels unexpected, while it was looking us all in the eye from the beginning.
Published in 2013, it is Tartt's most recent work.
End With Her Second Novel
Most Donna Tartt fans would agree that The Little Friend is a difficult book to read, and I did find the writing style quite different from the other two.
The story doesn't grip us fiercely from the very beginning the same way her other novels do. This shouldn't be a total surprise: Tartt's different approach in telling the story was deliberate; we can even describe it to be a personal challenge, going by the way she speaks of it in this Guardian interview: "I wanted to take on a completely different set of technical problems. The Secret History was all from the point of view of Richard, a single camera, but the new book is symphonic, like War And Peace. That's widely thought to be the most difficult form."
The Little Friend was published ten years after The Secret History, and it could be called a family story: love, hate, intrigue—the typical matters you find in a narrative which starts off with an unspoken, and still unsolved family tragedy.
There is still a great mystery in this book, and you can even sense some macabre end to it all, which makes it a great read if you can muddle through the challenge of the writing style all the way until the end.
---
I do hope that, like me, you find your way through Donna Tartt's books; they're long, filled with small details, they are a literary journey worth taking. The American drama The Goldfinch, released on September 13, stars Ansel Elgort as Theo, and is directed by John Crowley. You can watch the trailer here.