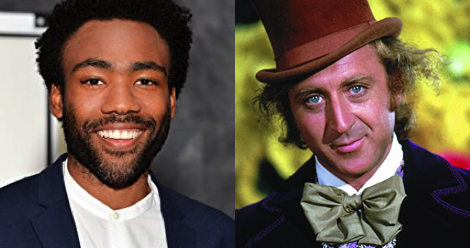 Donald Glover Might Be The Next Willy Wonka: Critical Linking, June 6
Today's Critical Linking is sponsored by The Shimmer by Carsten Stroud, from MIRA Books.

---
According to Collider, Donald Glover is reportedly on the shortlist to play the titular role in the new Willy Wonka movie commissioned by Warner Bros. The Atlanta writer and actor is reportedly one of the few stars on the shortlist to star in the film.
I'm kinda shocked we're getting another Wonka movie already.
---
With Patterson awkwardly by his side, Clinton was grilled, particularly, by NBC News on Today, about his affair with Monica Lewinsky while he was in office. Lewinsky has emerged in recent months as an anti-bullying advocate, writing essays for Vanity Fair which have placed her former relationship with Clinton in the context of the #MeToo movement, and whether his behavior constituted misconduct. "Now, at 44, I'm beginning (just beginning) to consider the implications of power differentials that were so vast between a president and a White House intern," she wrote. "I'm beginning to entertain the notion that in such a circumstance the idea of consent might well be rendered moot."
The Patterson/Clinton book tour for The President is Missing is off to a rocky start–not sure anyone's surprised.
---
Breakout hit @KillingEve will be available to stream EXCLUSIVELY on @hulu: https://t.co/zX3jRQBq6A pic.twitter.com/Llg3lz8Rxa

— Decider (@decider) June 5, 2018
On like a bonbon. (Based on the Villanelle novels by Luke Jennings.)