Dolly Parton Sings While Reading To Children: Critical Linking, March 4, 2018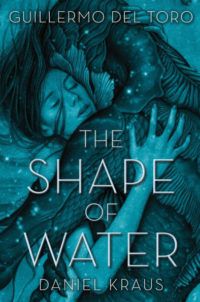 Sponsored by The Shape Of Water by Guillermo del Toro and‎ Daniel Kraus
---
Country music legend Dolly Parton sang while reading her book "Coat of Many Colors" to children at the Library of Congress. Parton donated the 100 millionth book to the Library of Congress in partnership with her nonprofit Imagination Library.
Dolly Parton is a literacy hero….I only wish we got to see this whole performance!
____________________
It's a quaint image, that intergenerational crew—mostly women—sitting amid the books and computers, needles clacking, sharing patterns, trading stories. But when the Trump administration looks in on the scene, it's the metaphor they see, and it scares them. Libraries knit individuals into communities. They are the shared space where anyone and everyone belongs. They are the commons that persist even after the town green gets paved over and schools are regionalized and Main Street is boarded up. Libraries are not only built on the open and egalitarian promises of democracy; they exist to promote them. As Frederick Stielow wrote in Libraries and Democracy: The Cornerstones of Liberty, "At the local level, [the public library] would evolve into the most visible civic statement and monument to a democratic way of life. Internationally, the concept of the American library would come to serve as a powerful cultural symbol and visible goal for all democratic societies." No wonder the Trump administration would like to shutter them.
This is a love song to libraries and what they symbolize.
____________________
SYNC is a free summer audiobook program for teens 13+. Returning April 26, 2018, SYNC will give away two complete audiobook downloads a week – pairs of high interest titles, based on weekly themes. In 2017, 32 titles were given away over 16 weeks.
Score 2 audiobooks per week, for free, legally, starting next month!
____________________
Even though we've already seen dresses lowered into the Dead Sea, these gowns surprised the wardrobe out of us. French creator Sylvie Facon sews dresses with such beautiful fabrics and attention to detail, they would steal any catwalk.